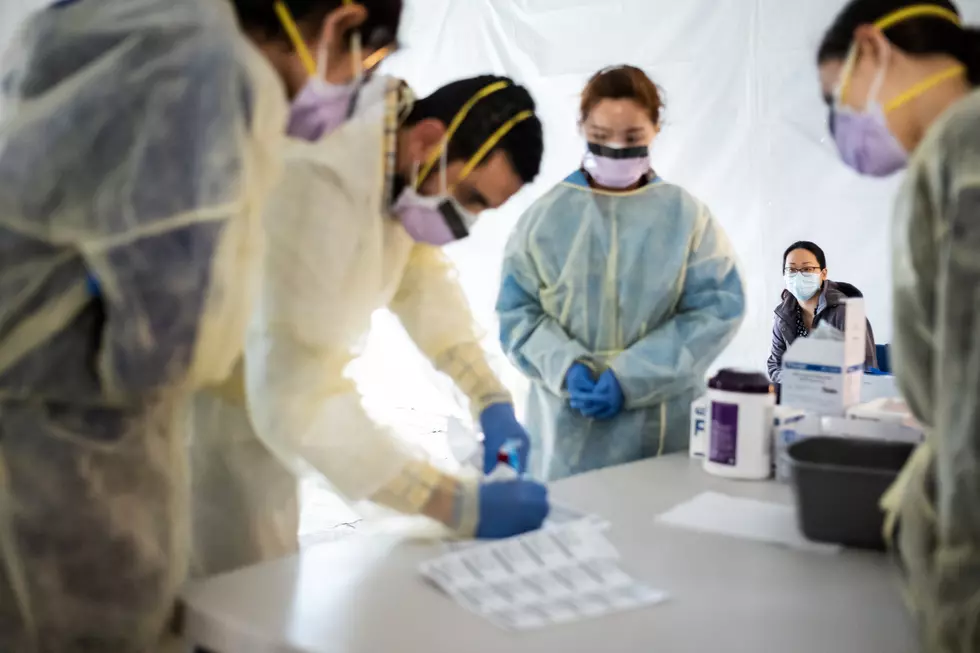 Amazon offers FDA-Approved Covid-19 Test Kits
Misha Friedman, Getty Images-Thinkstock
In many situations, Americans are waiting in long lines at centers and drive-through sites to be tested for Covid-19 as cases continue to surge. Now an at-home coronavirus test kit is available on Amazon.
It's called the DxTerity Covid-19 Saliva at-Home Collection Kit, which the Food and Drug Administration authorized for use last month. The kit is currently available in a single pack that costs $110 and in a 10-pack for $1,000.
DxTerity says the kits aren't new, but their version is the first at-home saliva test to receive this FDA authorization for symptomatic and asymptomatic testing.
The kit contains an empty tube for saliva to be sent to a lab based in Los Angeles, and the turnaround time for results can range from 24 to 72 hours.
On-site Covid-19 tests are available at a low cost or quite often free in many locations. But if a consumer is willing to pay for the convenience of an at-home kit, it is now available through Amazon.
According to DxTerity, its saliva testing kits are already being used by over 130 corporate partners nationwide, including Fortune 500 companies and pharmaceutical organizations, but consumers being able to purchase the kit on Amazon is new.
Bob Terbrueggen, Ph.D & founder/CEO of DxTerity said in a company press release "We want to expand access to customers at home and small businesses and Amazon is the perfect partner for "expanding access to millions of U.S. customers."
Click here for more information.
Enter your number to get our free mobile app
Do you have our free radio station app yet? If not, it's the perfect way to request a song, talk to the DJs, enter exclusive contests and to stay up to date with everything that's happening in and around San Angelo and the world. When you download it, make sure you turn on the push notifications so that we can send you exclusive content and local breaking news that you need to know about first. Just enter your mobile number below and we'll send a download link right to your mobile device. After that, you can download for free and immediately begin accessing all kinds of exclusive content tailored just for you. Give it a try and stay connected with us!
Here are some tips for self-care during the pandemic: