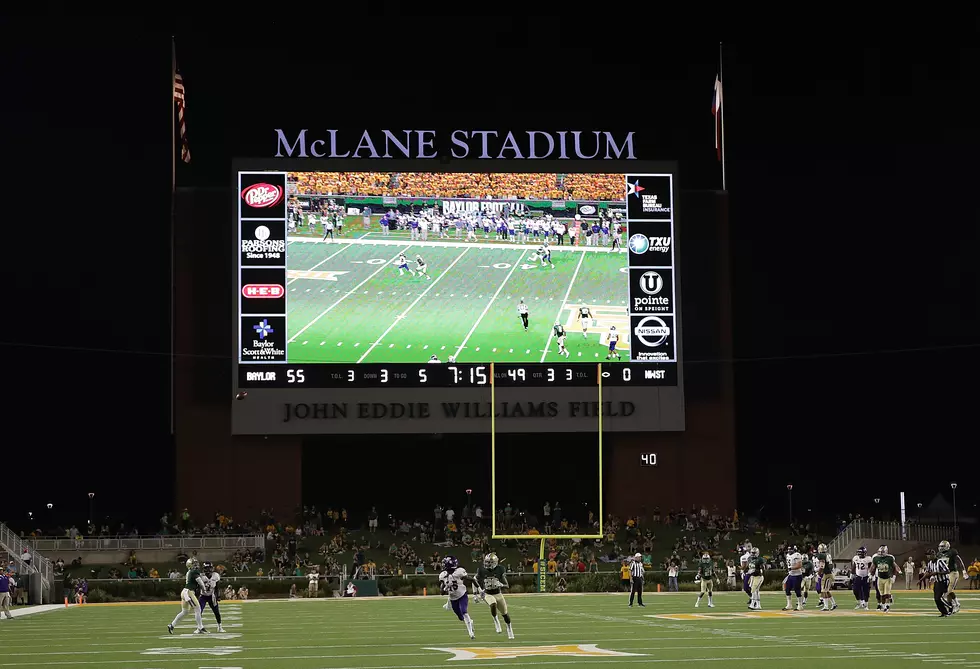 Baylor AD Says Texas Left Big 12 Because 'They Felt Too Little of Themselves'
Credit: Ronald Martinez, Getty Images
This is getting messy if it has not already. And it is getting personal too.
The University of Texas and Oklahoma University recently announced plans to leave the Big 12 Conference and join former Big 12 members Texas A&M and Missouri in the Southeastern Conference.
The remaining 8 teams (yes, there are 10 teams in the Big 12, well for now) have been left scrambling what to do after the two schools with the largest athletic budgets elected to leave the conference.
On Monday, the Texas state senate held a hearing lasting more than six hours on the Longhorns' move to leave behind the other three Texas schools in the Big 12.
One of those schools is Baylor University and Baylor athletic director Mack Rhoades fired a shot at the Longhorns decision to leave the Big 12.
"Many of my colleagues around the country believe that the University of Texas created this situation because they think so highly of themselves," he said, per Max Olson of The Athletic. "My humble opinion: I completely disagree. I think it's because they felt too little of themselves."
Whoa! Mic drop!
This is not the first time Baylor has felt jaded for a Texas school leaving the Big 12 for the SEC. Baylor brought a lawsuit against Texas A&M when they announced they were moving to the SEC 10 years ago.
So, what do you think of the Longhorns' move from the Big 12 to the SEC? Is the Baylor AD right? Do you think the Longhorns think too little of themselves? Give us your thoughts and your opinions on Facebook or on our station app.
READ ON: See the States Where People Live the Longest
Read on to learn the average life expectancy in each state.
LOOK: Here is the richest town in each state
Just saying the names of these towns immediately conjures up images of grand mansions, luxury cars, and ritzy restaurants. Read on to see which town in your home state took the title of the richest location and which place had the highest median income in the country. Who knows—your hometown might even be on this list.
LOOK: TV Locations in Every State