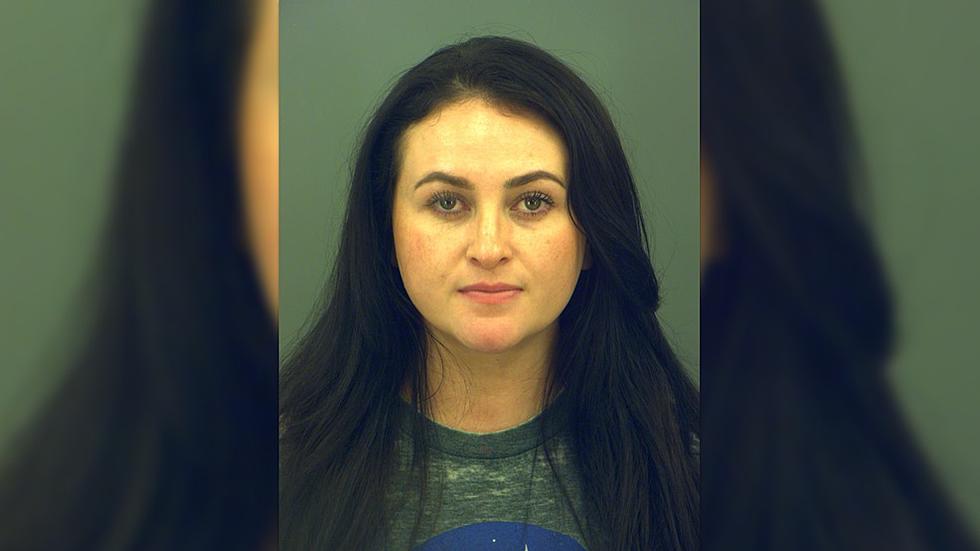 El Paso Area Mother Impersonates 13 Year Old Daughter at Middle School
El Paso County Sheriff's Office
An El Paso area mother went undercover as her 13 year old daughter and was arrested by police and charged with criminal trespass.
30 year old Casey Garcia recorded her stunt as a 7th grade student at Garcia-Enriquez Middle School about 20 miles to the southeast of El Paso and posted her experience on social media platforms.
Garcia said she put on fake tanner and dyed her hair to better resemble her teen daughter, "Julie." When she walked into the school, she wrote down her daughter's ID number that she had memorized. She can be heard saying good morning to who she says was the principal.
Garcia wore a mask and hoodie as she entered the school. Garcia documented herself walking through the hallways, talking with staff and teachers, sitting in classes and even eating lunch at the school's cafeteria.
The El Paso Sheriff's Office became aware of Garcia when her social media posts were spread online. Garcia posed as a student through all seven periods of the day until she was stopped by a teacher after the last period.
Garcia posted a follow up video following her experience and explained why she decided to pose as a student.
"We need better security at our schools. This is what I tried to prove," Garcia said in a follow-up video. "I didn't do this to get views. I didn't do this to get likes. I didn't do this so people could be mad at me and I can never walk around El Paso again."

"The teachers were so preoccupied about the students who were online that they weren't paying attention to the students who were there physically," Garcia said. "I think the deal breaker for me was actually walking in and posing as a seventh grader. I mean, I'm no spring chicken, but it wasn't hard."
So what do you think of Garcia's stunt impersonating her daughter? Let us know on Facebook or chat with us on our station app.
30 Actors Who Were Born in Texas
DID YOU KNOW?: These Famous People Are From Amarillo
These Amarillo natives have each gained some fame to their name. Take a look and see if you recognize them. If you don't, then keep on reading to learn a little more about these 806 success stories.
La Casita Del Sol Bed & Breakfast
This beautiful bed and breakfast is located in Amarillo's historic Plemons district at 1607 S. Harrison. Listed at just a little over half a million by
Madison Wall of Keller Williams
this is a true hidden gem of architecture and history.