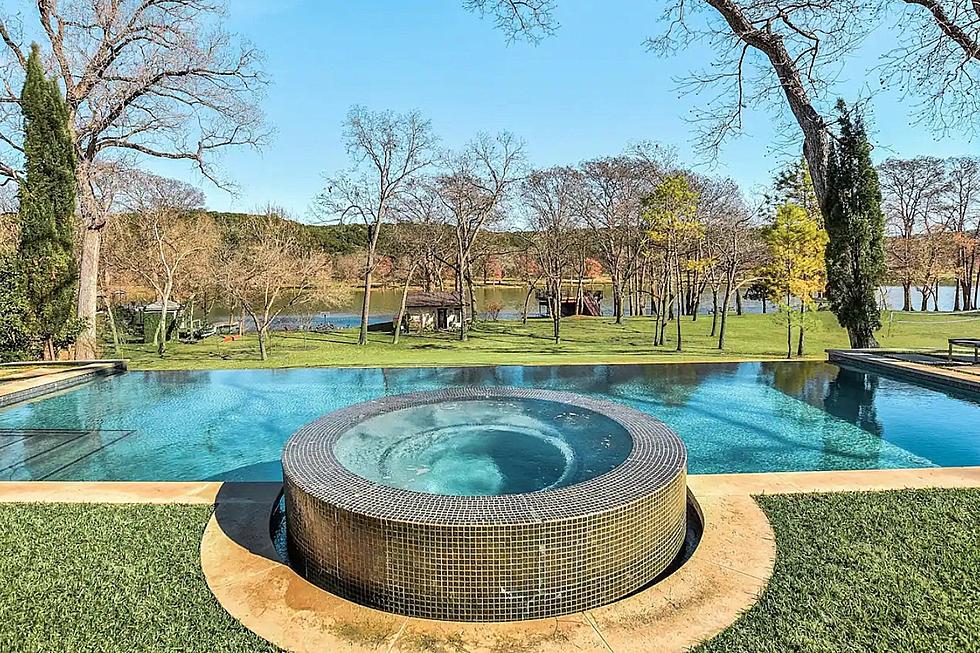 This Inviting Texas Airbnb Has Its Own Private Pool and Huge Lake
Photo by: Airbnb/Luxe
When I first discovered this luxurious Airbnb called The Villa Sapphire at Lake Austin, I didn't care about the price because the photos alone are mesmerizing. This spacious, luxurious, and inviting resort Airbnb costs about $12k a day. Boy, was I blown away checking out "The Sapphire Villa" I mean this place is more than luxurious; it's beyond my wildest dreams.
If you can keep a secret, I'll admit - the minute I win the lottery, this is where I'm going to hide out. The Sapphire Villa is not only incredible, but it's also downright inspiring. I've often said I will never retire because I love what I do. However, after checking out this place, I want to retire for life.
While exploring The Sapphire online, I read that it offers all the creature comforts of home, like big-screen TVs and Wi-Fi. Then I got to thinking about staying at a place like this, who wants Wi-Fi? I don't want to be around my phone or computer.
Feel like barbecuing, playing volleyball, basketball, pickleball, swimming, sitting in the hot tub, or working out in the gym? This place has got it all. This Sapphire Airbnb has 9,000 square feet in the main house with six bedrooms and 10 bathrooms. There's also a mother-in-law house they call "La Casita" with additional sleeping quarters and bathrooms.
Finally, if you're hungry, you're only 11 miles from downtown Austin, and if you don't feel like driving, there's the boathouse. Yes, a short boat ride across the lake takes you to several lakeside restaurants.
LOOK: This Airbnb is only $12,500 a night and it's incredible
I'm telling you, this place is incredible. It's called The Villa Sapphire on Lake Austin offered by Airbnb Luxe, and yes, housekeeping is available.
LOOK: At This Stunning Mountain Style Hunters Cabin Airbnb in Abilene
This is a perfect recreation of a Mountain Style Hunters Cabin Airbnb in Abilene
LOOK: The Lodge in Hunters Creek is on the Market for the First Time Ever
Houston's Beautiful and Most Expensive Private Home Is for Sale for the First Time