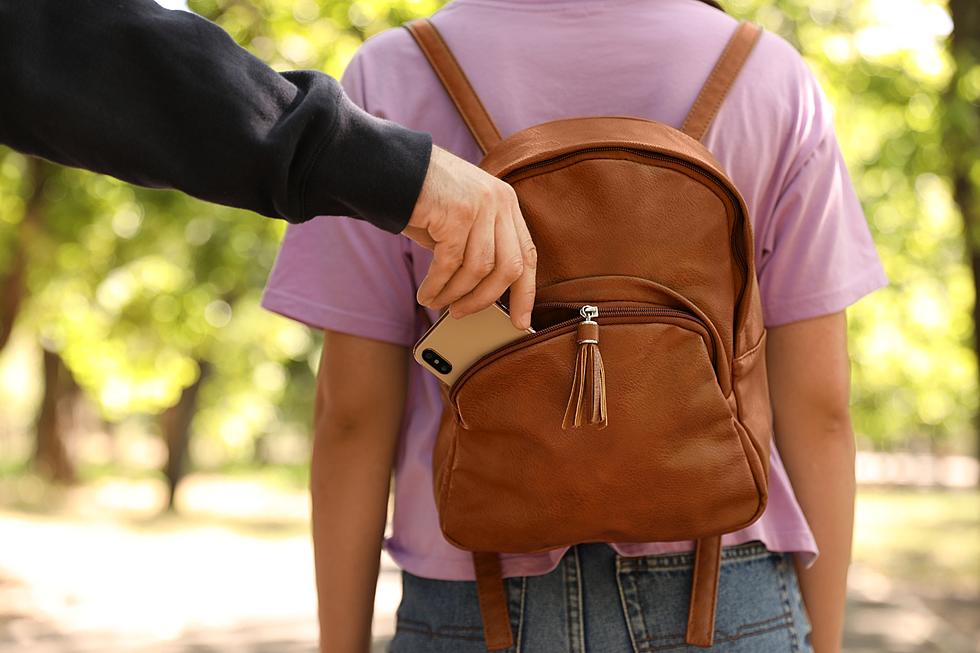 Cell Phones Worth $70K Stolen In Abilene, Know How to Protect Yours
Canva
It's been a busy month for Abilene Police, looking for the thieves who stole over $70,000 worth of cell phones from a local Abilene shipping company. According to the police report, the local shipping company is located on Fulwiler Road and the missing phones are of different brands.
When I heard the news of the stolen phones, it got me thinking. What if I were to lose my cell phone, or someone steals my phone? I would be in a world of hurt. My cell phone is my major work tool, for everything from broadcasting live on location to writing these articles and snapping photos.
Let's not forget the thousands of phone numbers and other contact information I carry in my phone. I began to wonder how I would recover all my information and how could I protect my phone.
Furthermore, when someone swipes your phone the thieves can exploit all the data and have access to all your private information. Thieves now have your financial info, user names, passwords, passcodes, and not to mention all your credit card information.
Here are five easy steps (resources: Consumer Reports.org and Kyrosaml.com) to better protect you, and your smartphone information. Keep in mind, to a thief, your personal data is cash.
1. Passcode Protection
To protect your phone from thieves, it's important to activate and use either Face ID or Touch ID whenever possible. This is where I, Rudy Fernandez, fail because I don't have that activated on my phone. However I will when I finish this article.
2. Take Advantage of Screen Time Settings
Did you know that within your phone's screen time setting (parents use this), you can add restrictions to control how kids use the device? Here's an extra layer of security to use on you: add a secondary password or passcode protection.
3. Back-Up Your Phone
This I do daily. To safeguard your valuable data in case your phone is stolen, it's essential to back up your device regularly. You have two reliable options: iCloud or iTunes. By backing up your iPhone, you ensure that you can recover all your data.
4. Protecting Your Apps with Passcodes
First, add a "Find My Phone" kind of app. You can add separate passcodes/passwords to apps like Venmo, PayPal, and others that contain sensitive information. Remember, it's uber important that you not use the same password that you use for other accounts.
5. Do not keep valuable and sensitive information on the phone
We all do it, we snap a photo of an important paper or document and save it on our phones. First, do step 3, then delete those documents and photos immediately.
By knowing the risks, you will better protect your smartphone. If your phone is lost or stolen and found by an honest person, it pays off to tape a tiny note to the back of your phone with the owner's email address or a work phone number where they can reach you. According to Consumer Reports 90% of the time you will get a call.
CHECK IT OUT: How To Unlock Your iPhone With Your Voice