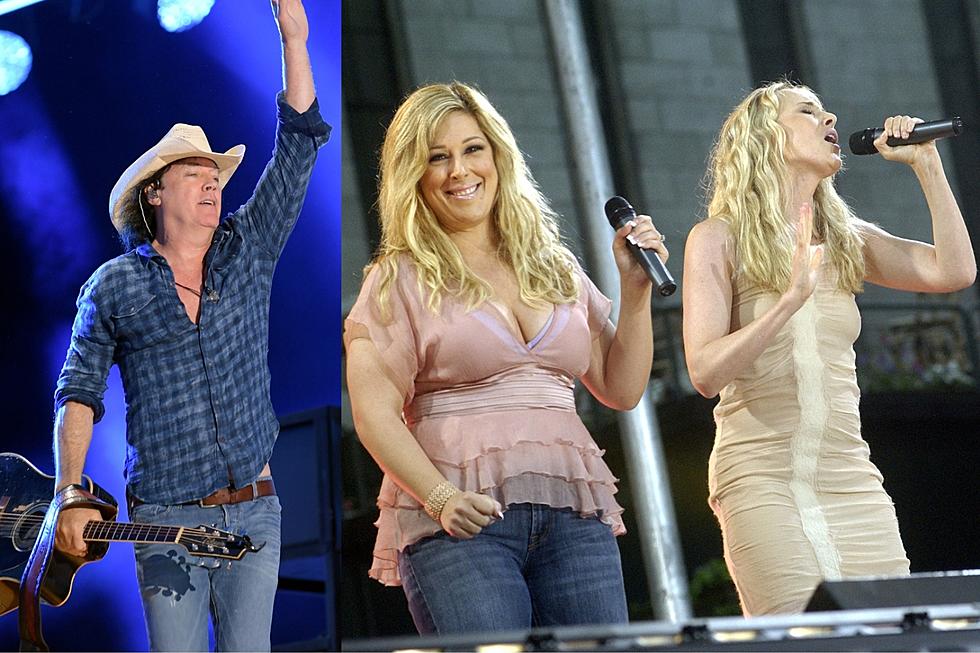 The Texas GrapeFest Wine Festival Welcomes David Lee Murphy and Wilson Sisters
Getty Images
Get ready wine lovers, the largest wine festival in the region is returning to Grapevine, Texas. The 37th Annual GrapeFest: A Texas Wine Experience will be taking place in historic Grapevine the third weekend of September. The most exciting part is that this year the entertainment features country singer David Lee Murphy and popstars Carnie and Wendy Wilson of Wilson Phillips.
The 37th Annual GrapeFest has been scheduled for September 14-17, 2023. Get your tickets early and online so you can enjoy the big flavors of Texas wines and the entertaining talent of David Lee Murphy. Murphy will headline the Main Stage sponsored by Grapevine Mills, Friday, September 15 at 9:30 p.m. He's best known for  hit songs "Dust On The Bottle" and "Party Crowd." David Lee has written many hit songs for Kenny Chesney, Keith Urban, Luke Bryan, Brad Paisley, and Brooks & Dunn.
Carnie and Wendy Wilson of Wilson Phillips are the worldwide hit wonders of the 1980s and early 1990s. Their biggest hits include "Hold On," "You're in Love", and "Release Me". They'll headline the Main Stage sponsored by Grapevine Mills, Saturday, September 16 at 9:30 p.m. You might remember that the sisters were also featured in the movie "Bridesmaids" and are the daughters of Beach Boys lead singer and founder Brian Wilson.
There will be live music on four stages throughout the entire festival. Enjoy performances from all genres with tribute bands like Fleetwood X, Save Ferris 80s Tribute, Western Rewind, The Inspiration Band, Texas High Road, and Zack King Band. The jazz quintet The Satin Dolls and the Traveling Piano will also be live throughout the festival.
If you like wine, then you're definitely going to love Grapevine's annual GrapeFest. This is the single largest wine festival outside of the California wine district. For four tastebud-pleasing days, you'll be able to sample some of the classic wines that are Texas favorites.
The fun is not only relegated to the premium wine sampling, but also includes a grape-stomping contest, the VIP Tasting event, charcuterie workshops, champagne cork shoot-off contest, the People's Choice Wine Tasting Classic, and several stages throughout the festival with lots of live entertainment.
For more information about the GrapeFest, contact the Grapevine Convention & Visitors Bureau, located at 636 South Main Street in Grapevine, call 1-800-457-6338, or visit GrapeFest-Grapevine Texas.
LOOK: Here is the richest town in each state
Just saying the names of these towns immediately conjures up images of grand mansions, luxury cars, and ritzy restaurants. Read on to see which town in your home state took the title of the richest location and which place had the highest median income in the country. Who knows—your hometown might even be on this list.