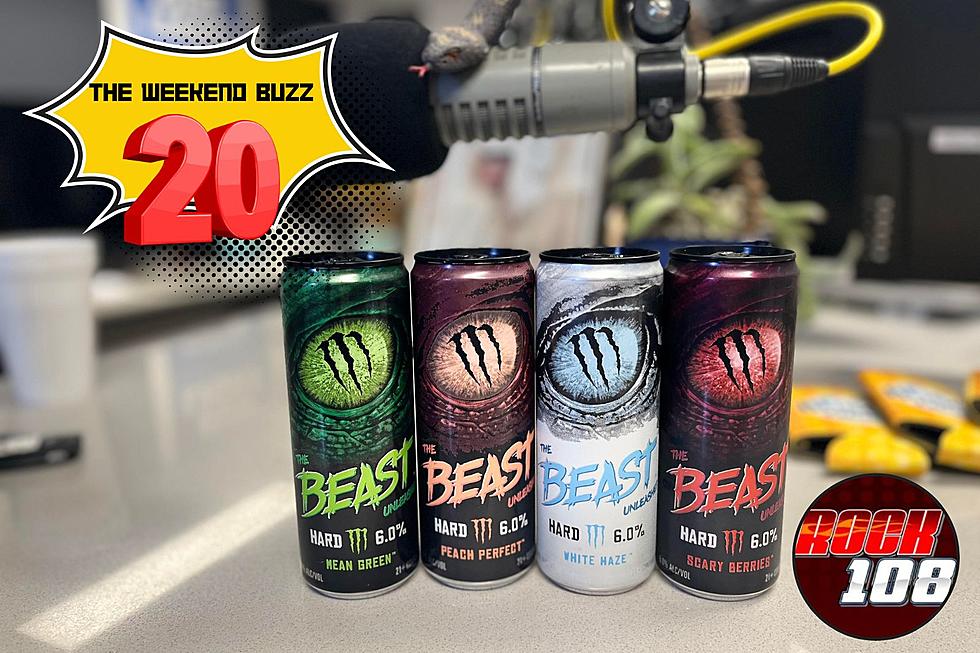 The Weekend Buzz – We Unleash The Beast With Monster Brewing's New Hard Seltzers
Photo: Chaz/Canva
Another round of The Weekend Buzz is upon us and this time, we unleash the beast. With Monster Energy turning 21 this year, Monster Brewing Company introduce The Beast Unleashed.
In case you're not familiar with the show, we feature some brews from breweries nationwide each Friday. Basically, we try a bunch of beers, tell you about the beers, and then you choose whether or not you want to go out and try these brews for yourself.
Last week, we sipped on the red, white, and blue of Anheuser-Busch with Budweiser, Busch Light, and Bud Light. We had comedian Johnny Johnson (aka Dave Andrews) in the studio and talked about all of the good things the brand does for our community. It was good to get back to some nice cold American beers.
The Beast Unleashed
This week, we shift our focus over to Monster Brewing Company. As I mentioned above, Monster Energy turned 21 this year and so the brand has released a new hard seltzer. Introducing, The Beast Unleashed!
The Beast Unleashed comes in four different flavors including Peach Perfect, White Haze, Mean Green, and Scary Berries. We'll try all four flavors with our buddy Nathan Hawkins of Big Country Snake Removal.
Once again, we'll be sampling these brews this Friday afternoon. Tune in on the radio or our free app to hear our thoughts on these tasty brews.
Be sure to check out the brews we've sampled in the past in the gallery below
The Weekend Buzz is a pre-recorded show that airs 3-7 on Rock 108 brought to you by our buddies over at Ben E. Keith Beverages, who along with Townsquare Media remind you to enjoy responsibly.
The Weekend Buzz - Hall of Beers