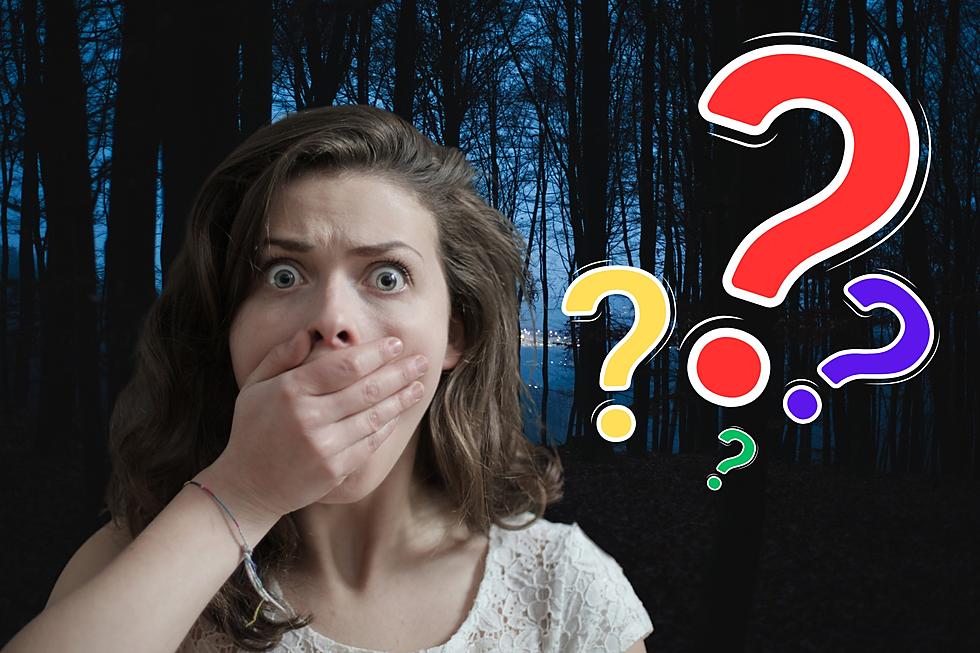 These 5 Bizarre Texas Occurrences Will Creep You Out
Photo: Canva
Everything's bigger in Texas, including its creepiest occurrences. Whether it's ghostly figures roaming roadways to strange lights in the night sky, Texas is no stranger to the unexplained. While some phenomena have gained popularity in the media, there are a few lesser-known happenings that'll make you scratch your head in wonder.
It all started when I came across some information shared by BBC Travel. It told of the Marfa Lights in Texas and the puzzlement they have caused over the years. I knew this wasn't the only weird and unexplained instance that Texas has had so I went on a search to find some spine-chilling circumstances you may not know about. Below are a few that I found. Have you heard of these?
LOOK: THESE 5 BIZARRE TEXAS OCCURRENCES WILL CREEP YOU OUT
The Levitating Rocks of Palo Duro Canyon
In America's second-largest canyon, some speak of rocks that defy gravity. When you toss them into the air, there are those who claim the rocks hover momentarily before eventually falling back to Earth.
---
The Ghost Children of San Antonio
This recalls children perishing in a bus-train collision. At a specific railroad crossing in San Antonio, if your car stalls out, it's believed these young spirits push it off the tracks. Some even swear they've seen tiny handprints on their cars afterward.
---
The Legend of El Muerto
Stories speak of a headless horseman roaming the South Texas plains. Supposedly a bandit decapitated by Texas Rangers, sightings have persisted for years, making the legend a part of Texas folklore.
---
The Floating Coffin of the Rio Grande
Near Brownsville, a strange story came out in the late 19th century. There were reports of a coffin, going against the river's currents, floating upstream. Every retrieval attempt failed as the coffin vanished upon approach.
---
Anson Ghost Lights
In the little town of Anson, ghost lights intrigue the curious. The legend tells that visitors who dare flash their headlights three times at the local cemetery cause a ghostly lantern to be seen. This is believed to be a mother in search of her child.
While Texas offers beauty and history, it also houses mysteries that baffle. Whether you're a skeptic or a believer, one thing's certain, these tales of Texas will always keep you guessing.
If Texas has anything, it's plenty of ghost towns. It's crazy to imagine these places, at one time, inhabited by communities. All that remains nowadays is rubble and a few disintegrating structures. See below.
An Amazing Look At 10 Texas Ghost Towns That Once Stood Proud
These Texas towns once boasted a healthy population with a thriving economy, but along the way, something drastic happened within the town causing its population decline and slow death and eventually becoming a Texas ghost town.'
If you do go on an adventure and seek out these ghost towns, please do it safely. If you go on a journey into the woods please have the landowner's permission to do so or you could be prosecuted for trespassing. Above all, be careful, courteous, and inquisitive.