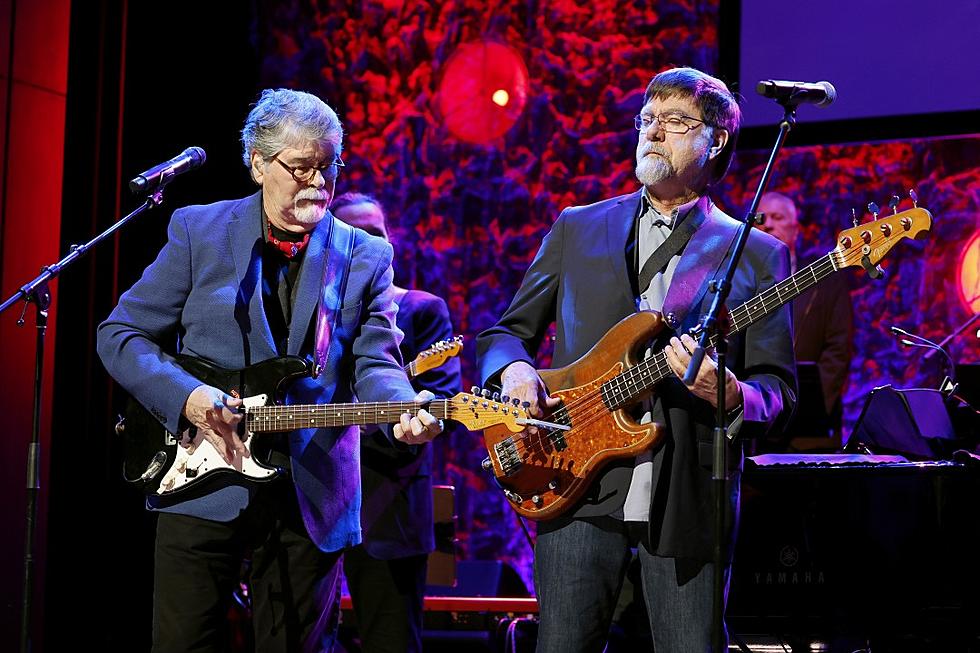 Alabama to Revive Historic June Jam After 26-Year Hiatus
Getty Images for Country Music H
Alabama are bringing back an old favorite: June Jam. The legendary charitable musical event will return to Fort Payne, Ala., on June 3, 2023 — after a 26-year hiatus.
Randy Owen and Teddy Gentry will close things out as headliners, with special guests to be announced in the next few weeks.
"Our wishes are that Fort Payne will take June Jam and it will go on forever," Owen shares. "We lost Jeff and when me and Teddy are gone, hopefully the city will continue with the June Jam. We want this to continue to help the city, the town, the state, and just help people in general."
An Alabama Fan Appreciation event will take place in the days leading up to June Jam. Events include a Celebration of Life for the late Jeff Cook, who died on Nov. 7, 2022 at the age of 73 after a battle with Parkinson's disease.
There will also be a brunch in honor of the Jeff & Lisa Cook Foundation which will be held at the Cook Castle, a "Fandemonium" at Owen's farm, and more.
This year's event will be held at the VFW Fairgrounds. Musical guests and a full schedule will be announced at a later date.
June Jam started in 1982. The inaugural show drew in more than 30,000 attendees. By 1991, more than 67,000 fans flooded Fort Payne, making June Jam one of the nation's largest country music events. Over the years, the festivities have brought in more than $15 million for charities.
Previous June Jam performers include Garth Brooks, Charlie Daniels, Alan Jackson, Tim McGraw, Dolly Parton, Willie Nelson, the Judds, Toby Keith, Charley Pride and more.
Tickets will be available for the general public through Ticketmaster on Wednesday, March 1, at 11AM ET.
Kenny Chesney, Travis Tritt + More Country Stars Remember Alabama's Jeff Cook
Jason Aldean, Jamey Johnson and Mark Wills are just a few of the country artists paying tribute to Alabama's co-founding member Jeff Cook, who died Monday (Nov. 7) at the age of 73.