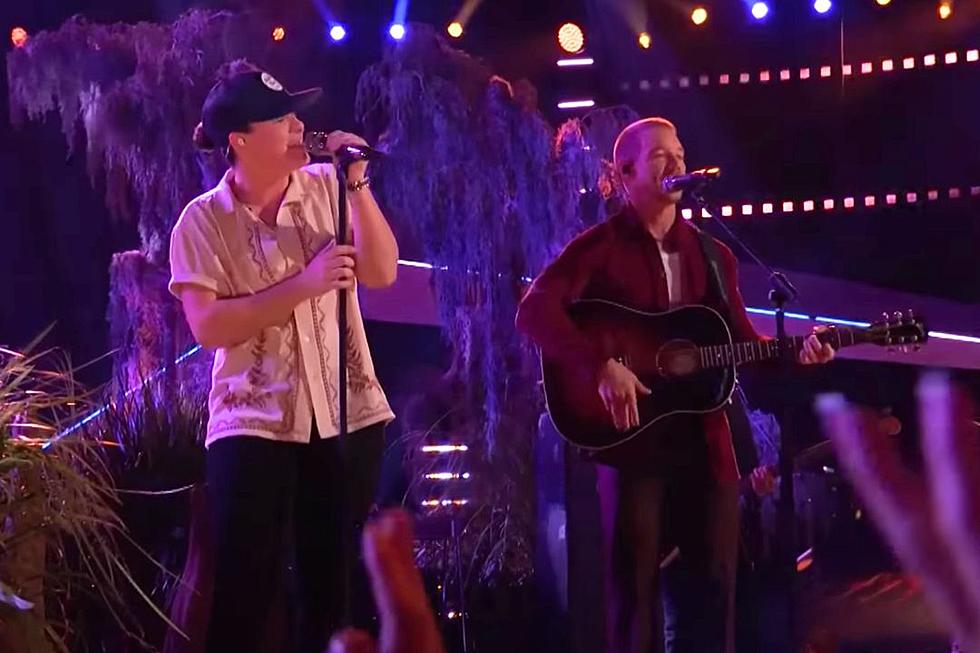 Lily Rose Takes 'The Voice' Stage With Diplo for New Collab, 'Sad in the Summer' [Watch]
'The Voice'
Lily Rose made her debut on The Voice stage during the Season 23 finale on Tuesday (May 23). The budding country artist performed alongside electronic dance music artist Diplo as the pair sang their new collab,  "Sad in the Summer," on which the country singer is featured.
"I don't wanna be sad in the summer, so / Please don't let me go 'til it's over / I don't wanna be sad in the summer, so / Can you just hold me close a little longer? / Keep makin' love while the sun shines / When September comes, wе'll say goodbye / I don't wanna be sad in the summеr, so / Sad in the summer, so sad in the summer, no," the two harmonize on the chorus.
Rose took center-stage during the performance and engaged the audience as Diplo strummed on his guitar with his band. The set was decked out like a swamp at sunset to play the song off of Diplo's newest album, Diplo Presents Thomas Wesley: Chapter 2 — Swamp Savant. The project — released on April 28 — is the follow-up to his previous 2020 foray into country music, Diplo Presents Thomas Wesley Chapter 1: Snake Oil.
"Sad in the Summer" is a summer heartbreak song, with the main character begging their lover to stay until summer is over. There's Western influence, with a humming fiddle carrying the track, and an element of EDM, but it doesn't overwhelm the song's country influence.
The Voice pulled out all the stops during this season's finale as the show said goodbye to Blake Shelton. The winningest coach is retiring and will be replaced by Reba McEntire.
Famous Singers from The Voice, Then + Now
Ten years (and counting) made a huge difference for many of the most popular singers and stars of
The Voice
.
Blake Shelton
looks noticeably different, but so do some of country music's most memorable performers.
Winners like
Cassadee Pope
and
Danielle Bradbery
wore baby faces when they auditioned during their respective seasons. The same can be said for
Morgan Wallen
, a forgotten castmember from the show who's transformed more than anyone else on this list of
The Voice
stars then and now.
Blake Shelton's Winners From 'The Voice': Where Are They Now?
How many of the nine Team Blake winners from
The Voice
can you name?
Blake Shelton
is the show's winningest coach, and several have had hits at country radio and beyond. Several more have shifted genres, changed their name or just flat-out gone missing. Here is the latest on every Team Blake winner from
The Voice.