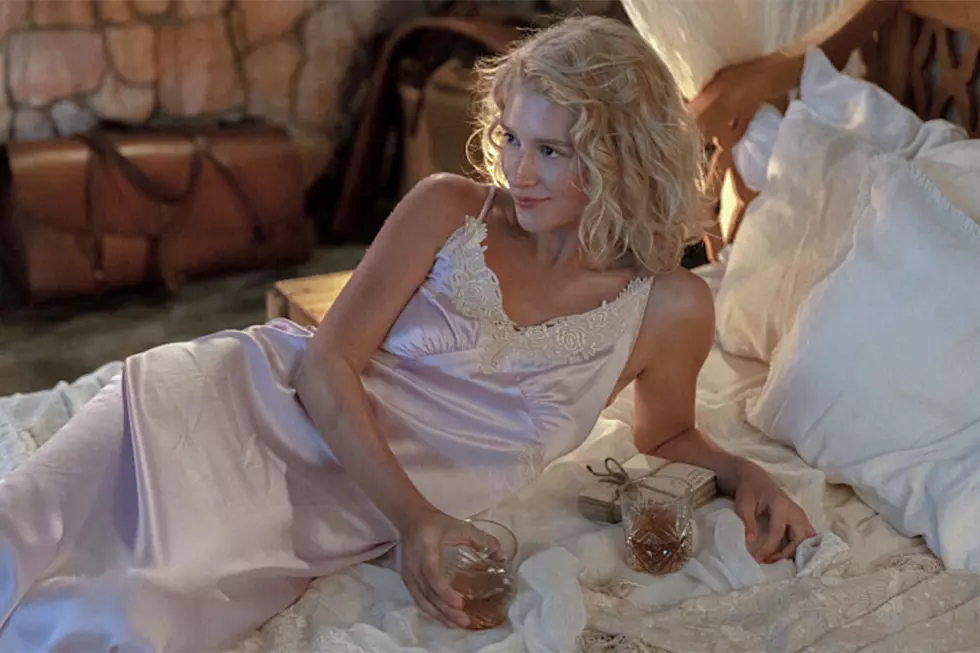 'Yellowstone' Fans Noticed the Coolest '1923' Easter Egg [Dutton Rules]
Paramount+
It seems trivial, but if what Yellowstone and 1923 fans suspect is true, then everything we know about the Dutton family tree has changed.
Season 5 of Yellowstone and the first season of 1923 share more in common than lineage. During Ep. 4 of the Harrison Ford-led show, we spot Spencer and Alex sipping whiskey while reading old letters sent by Aunt Cara (Helen Mirren).
No big deal, right? Well, it kind of is.
This week's episode of Dutton Rules finds hosts Adison Haager and Billy Dukes exploring why it's a big deal. A reader version is also below.
During Ep. 7 of Season 5 of Yellowstone, John Dutton (Kevin Costner) learns of a brucellosis contamination that's going to require drastic action. He goes to throw a whiskey glass, but Beth stops him, reminding him that those belonged to his grandfather.
Those glasses and the glasses that Spencer and Alex are sipping from during 1923 appear to be the same glasses!
This is meaningful because the common thinking was Costner's John Dutton extended from Jack Dutton, played by Darren Mann on 1923. This allows him to be a "fifth generation farmer" (as introduced by Jamie Dutton during his gubernatorial inauguration) and allows for Tate Dutton to be the seventh generation Dutton the Crow elder tabbed as the one who'd need to give back the land.
If Spencer is John's grandfather, then all of this moves up a generation. John Dutton Sr. (played by Dabney Coleman) becomes a cousin to Jack Dutton, and the three Dutton kids (Lee, Beth, Kayce) move up a line, as well.
This makes Tate Dutton a sixth generation Dutton, not seventh, so perhaps after creator Taylor Sheridan is done with all of his prequels, he'll add a show set in year 2063!
Thank you so much for listening. Find Dutton Rules on Apple Podcasts and Spotify, or wherever you podcast. You can also listen at the above player.
22 'Yellowstone' Facts You Probably Didn't Know
How big of a fan of
Yellowstone
are you? These 22 facts about the Paramount Network show are sure to stump even the most dedicated viewers. They're almost all about the cast members and their real-life passions and roles. John's kids? Beth's accent? Rainwater's guitar playing? Tate's spoilers? It's all part of this list of 22 Facts You Probably Didn't Know About Yellowstone.
You Can Rent a Cabin on the Ranch From 'Yellowstone' - See Pictures
The stunning Montana ranch that serves as the setting for the hit TV show Yellowstone offers cabins for rent, and the price includes tours of the set and ranch. Scroll below to see photos of the extraordinary property.