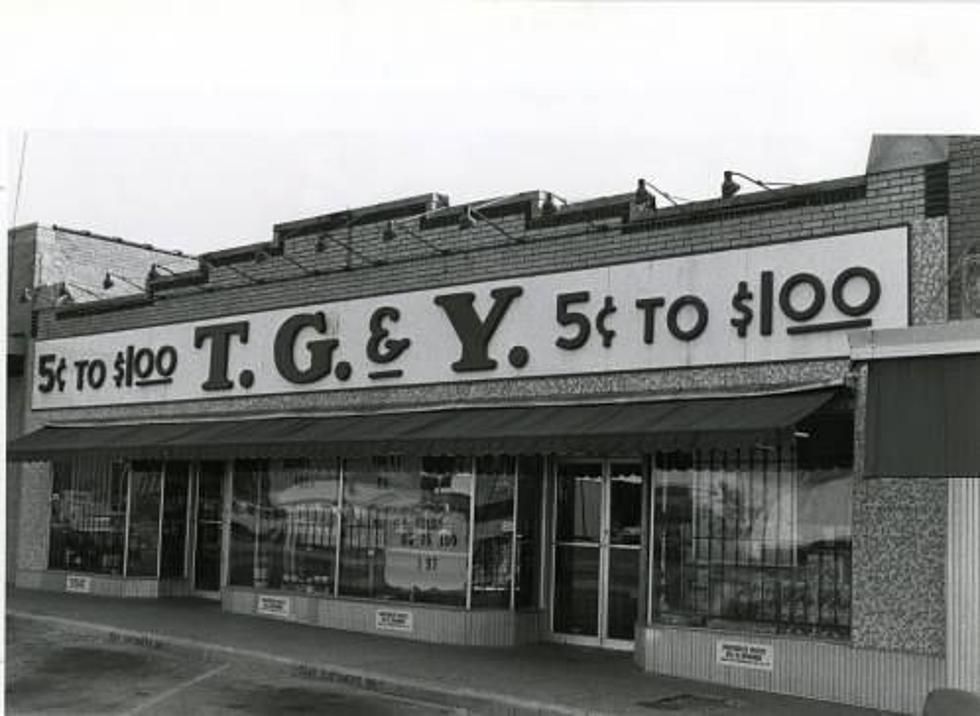 Remember Back in the Day When The West Texas Walmart was TG&Y?
OSU Digital Collections
TG&Y was the discount superstore of the 60s and 70s and this kid was in the toy department every time.
When I was younger no one knew what TG&Y stood for so everyone I knew said it meant Toys, Girdles, and Yo-yos. That, of course, was not the truth.
It actually was the initials of the three founders of the company: Rawdon Tomlinson, Enoch Gosselin, & Raymond Young. The initials were put in order of the founders' ages also.
TG&Y was founded in 1935 and was based in Oklahoma City. At the height of its popularity, it had almost 1,000 stores from Florida to California and Midland/Odessa had three of those locations.
The Midland TG&Y was located where Taco Villa and Walgreens sit now on the corner of Illinois and Andrews Hwy., in fact, TG&Y was actually behind the original Walgreens building which has since been demolished and the new Walgreens was built behind the former location.
The store was one of my favorite places to go and I knew exactly where the toy dept was.
The Midland TG&Y closed down in the mid-80s and a few years later the building was demolished. I have been told by friends who remember that Odessa had two locations, one location was on Andrews Hwy where Big Lots is currently, the other location was on 42nd where Big Daddy's is located.
TG&Y and Walmart actually had an agreement that Walmart would not put in markets where TG&Y had locations. Once they started closing stores in the 80s, that opened up those markets for Walmart to go in, that is what happened here in Midland/Odessa. We did not have a Walmart until TG&Y closed down in both cities.
These Girls From Texas Went Missing in April
25 Girls from Texas who went missing in April are still missing as of May 8, 2023. These girls are from all across the State of Texas. Girls went missing from Dallas, San Antonio, Amarillo, Houston, Odessa, and other cities across the state. They also range in age from 14 years old to 17. Please look through the pictures and see if you recognize anyone. Let's bring these girls home to their families.
20 Cheapest Universities in the State of Texas
If you're looking for a less expensive college in Texas this list should point you in the right direction.