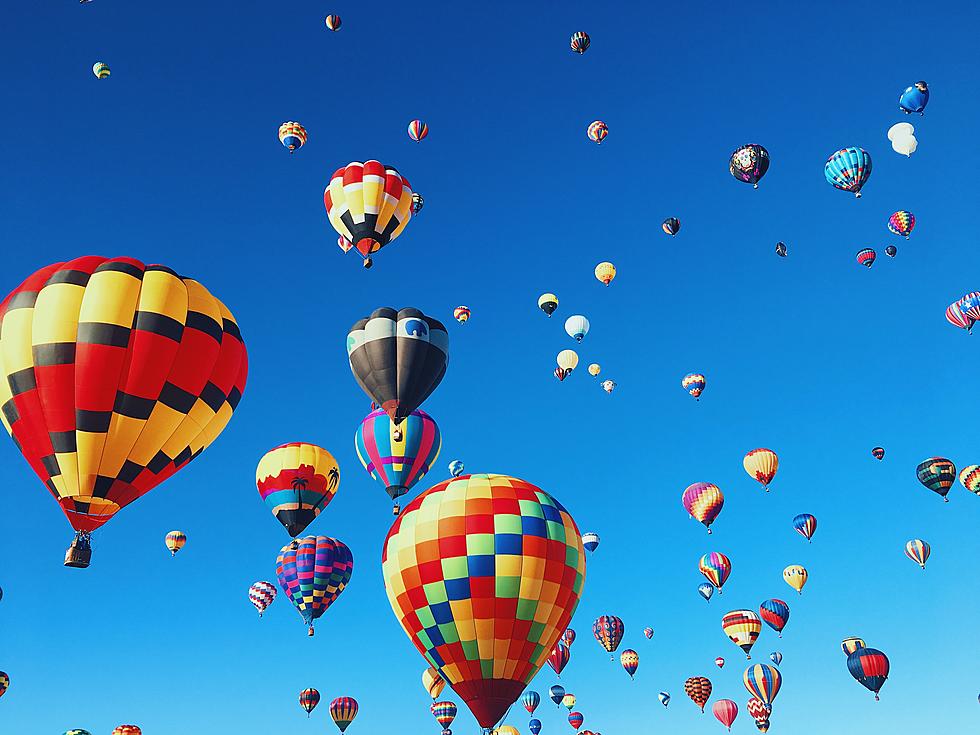 National Hot Air Balloon Day! Spectacular Hot Air Balloon Fest Taking Place This Month In Texas!
Photo by Kyle Hinkson on Unsplash
Many of us have a bucket list of things we would like to do at some point. For some it may be bungee jumping, for others it may be traveling the world, and for a baseball or football fanatic, it may be something as awesome as visiting the stadium of every single MLB or NFL stadium in the country! In my 20's I crossed an item off my bucket list when I jumped out of an airplane. Not everyone has skydiving on their bucket list but to each his own, right?
Well, one thing on my bucket list that I have never had the pleasure of experiencing is going up in a hot air balloon! I've never even been to a hot air balloon festival but that may change this year. Apparently, this June a hot air balloon festival and National Championship is coming to Texas!
HOT AIR BALLOON FESTIVAL IN TEXAS 411:
According to the Balloon Federation of America (BFA), Longview Texas is hosting the BFA U.S. National Hot Air Balloon Championship Monday, June 12th-Sunday June 18th, 2023.
The Great Texas Balloon Race will also take place from June 16th-18th in Longview. According to TikToker mycurlyadventures, there will be musical entertainment and also kids can enter the event for free.
If a hot air balloon festival happens to be on your bucket list too, this is definitely one event you do not want to miss!
See The New Texas State Park 2023