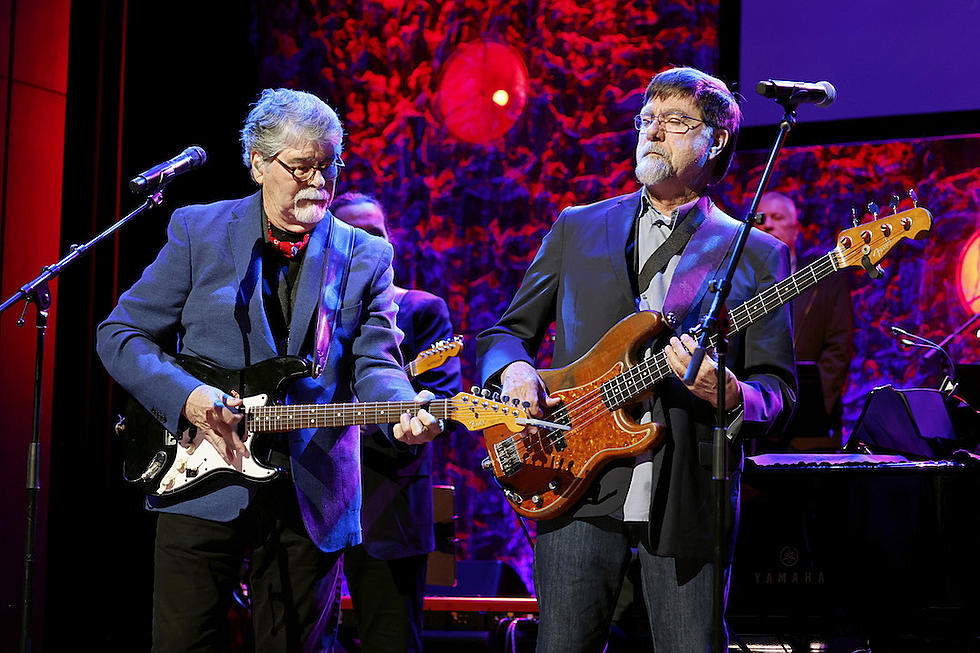 After 26 Years, Alabama's June Jam Is Returning
Jason Kempin, Getty Images
For fifteen years, country group Alabama treated fans to a special annual performance in their home state. Their "June Jam" event brought thousands to Fort Payne, Ala., every summer following its launch in 1982. Today (Feb. 28), the Country Music Hall of Fame-inducted band announced June Jam would return for the first time since 1997.
Set for June 3 at Fort Payne's VFW Fairgrounds, the outdoor concert will include an array of acts, including a closing set from Alabama. The band's lead vocalist, Randy Owen, says that he hopes the event will continue for years to come. The importance and legacy of the concert, which raised thousands for local charities and schools during its initial run, seems even more apparent following the death of founding member Jeff Cook in 2022.
"Our wishes are that Fort Payne will take June Jam, and it will go on forever," Owen explains. "We lost Jeff, and when me and Teddy are gone, hopefully the city will continue with the June Jam. We want this to continue to help the city, the town, the state, and just help people in general."
A complete roster of performers and additional details are expected to be announced in the weeks to come. Tickets for June Jam 2023 will go on sale tomorrow, March 1, at 10 AM CT. Members of Alabama's fan club can access an exclusive pre-sale now via Ticketmaster.
PICTURES: Alabama Through the Years
Take a look back at these highlights from history-making country band Alabama's incredible career.