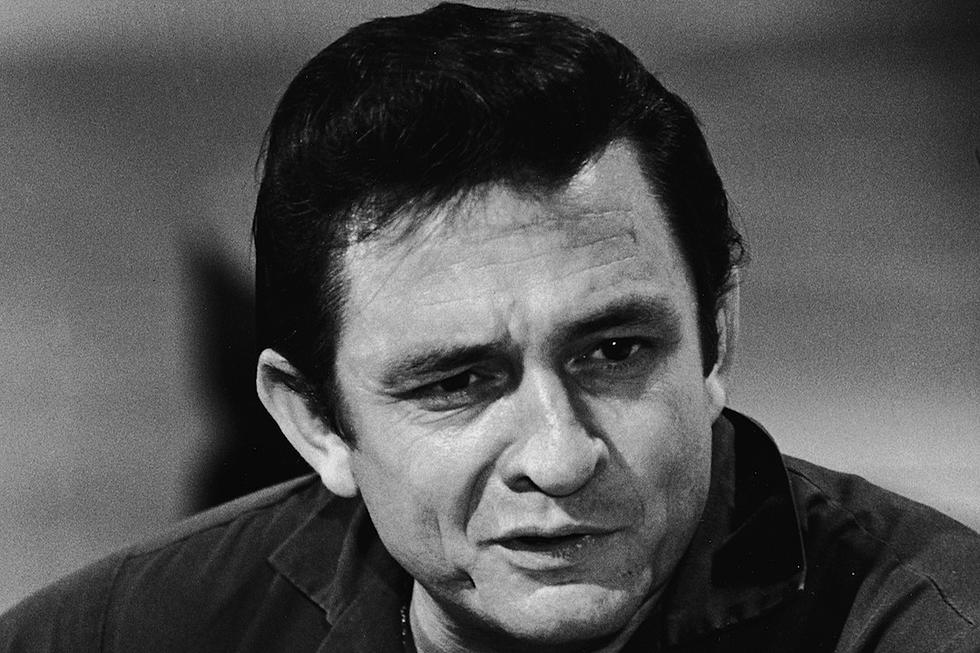 'The Johnny Cash Show': 5 Memorable Moments [WATCH]
Hulton Archive / Getty Images
The Johnny Cash Show aired for 58 episodes between June 7, 1969, and March 31, 1971, capitalizing on the popularity of musical variety shows and Cash's definitive prison albums (1968's At Folsom Prison and 1969's At San Quentin). It and a show that debuted just eight days later, Hee Haw, beamed country music into living rooms at a time when most chose between three or four viewing options, creating lifelong fans for the genre.
That said, the Man in Black represents more than just country music. The show landed after he'd helped define mainstream rockabilly in Memphis and right before a decade spent on the road with the Billy Graham Crusades' talented stable of gospel singers. Over 50 years later, that cross-genre approach makes Cash an unintentional punk rock and heavy metal icon.
Cash's show also blurred the lines between country and other forms of popular music. Pop-country moonlighters, blues-infused guitarists, gospel acts and folk legends fit the format sheet, as did the Glen Campbells and Marty Robbinses of the world, providing fans with these five memorable clips.
Ray Charles Duets With the Man in Black

Episode 1.19 (Feb. 11, 1970)

Charles, a fellow genre-defying performer with his own run singing country music, doesn't have to change a thing about his sound to connect Cash.

The Polarizing Pete Seeger

Episode 1.22 (March 4, 1970)

Cash teamed with a member of a different influential family in the development and interpretation of American folk music when Seeger appeared as a special guest. Two folkies at heart talking about fretless banjo picking and song collecting seems innocent now, but in the contentious environment of the Vietnam War years, Cash likely surprised and disappointed a few fans by breaking bread with a polarizing, left-leaning political thinker.

Sara and Maybelle: Together Again

Episode 2.9 (Nov. 18, 1970)

Cash used his various platforms to celebrate his famous and influential mother-in-law, Mother Maybelle Carter. During this memorable episode, she reunited with her cousin, Sara Carter, a fellow member of the original Carter Family trio, for one of their final live collaborations.

Eric Clapton Meets Cash and Carl Perkins

Episode 2.14 (Jan. 6, 1971)

Rootsy, blues-honoring guitarists converged during this episode featuring classic rock legends Derek and the Dominos. After bandleader Clapton scorched through "It's Too Late," Cash and fellow Sun Records legend Perkins took the stage for a three-way, once-in-a-lifetime version of Perkins' "Matchbox."

The Gospel Episode

Episode 2.21 (Feb. 24, 1971)

Church music and Christian beliefs about sin and redemption informed country music from day one, making familiar gospel tunes a perfect fit for Cash's show. On one famous episode, Cash went all in, inviting not just spiritual performers (Mahalia Jackson, the Staples Singers, the Blackwood Brothers and the Edwin Hawkins Singers) but also his close confidant Billy Graham to an unlikely worship service.