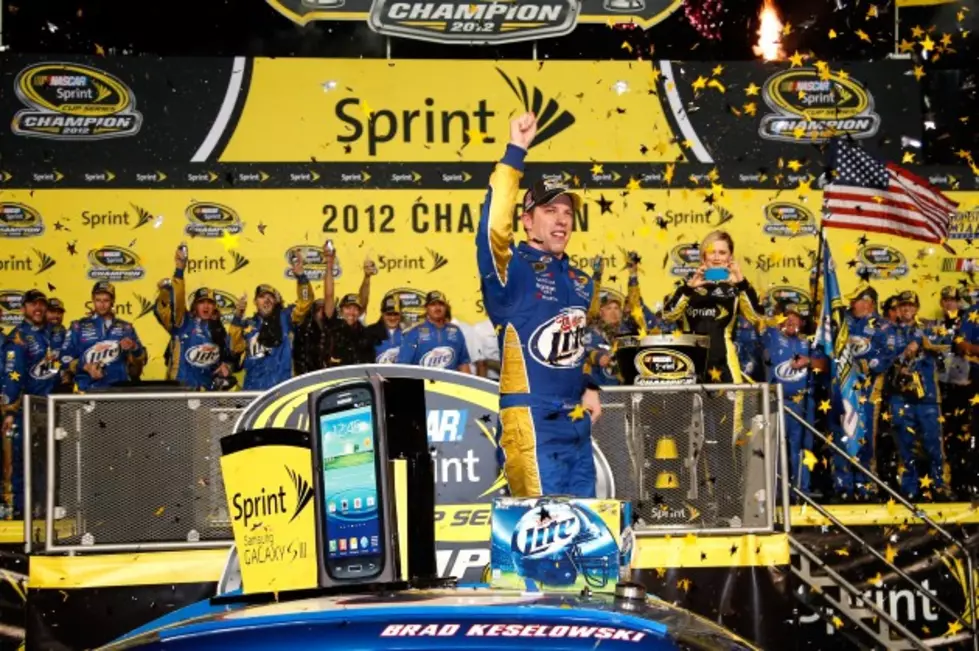 Jeff Gordon Wins at Homestead, but Brad Keselowski Takes Sprint Cup Championship
Getty Images
It was Jeff Gordon in the winner's circle at the end of the day at Homestead-Miami Speedway on Sunday, but the night belonged to Brad Keselowski, winner of the 2012 Sprint Cup Championship.
It came down to a battle of two drivers at the start of the race, Keselowski and Jimmie Johnson. Keselowski had a 20-point lead over Johnson in the standings and had to finish 15th or better to guarantee the title. Things got even easier late in the race for Keselowskli, as Johnson had problems on lap 214; he had to return to the pits, thanks to a missing lug nut. A few laps later he lost a gear in the rear end of the car that sent him to the garage and cemented the championship for Keselowski.
This is the first-ever Sprint Cup Championship of Keselowski's brief three-year career. It was also the first for owner Roger Penske, who is no stranger to championships, but never the big one in NASCAR till now.
Jeff Gordon had to take a back seat to all the attention, even though he was the actual winner of the race. Kyle Busch had the dominant race car, as he led almost 200 laps, but a late pit stop for fuel enabled Gordon to grab the lead. Clint Bowyer took second place followed by Ryan Newman, Busch and Greg Biffle. Keselowski finished exactly where he needed, in 15th, and Johnson came in a disappointing 36th. Johnson's dismal finish left him in third place in the final Sprint Cup Standings.
Final Sprint Cup Standings
1. Brad Keselowski, 2,400 points
11. Martin Truex Jr., 2,299
12. Dale Earnhardt Jr., 2,245