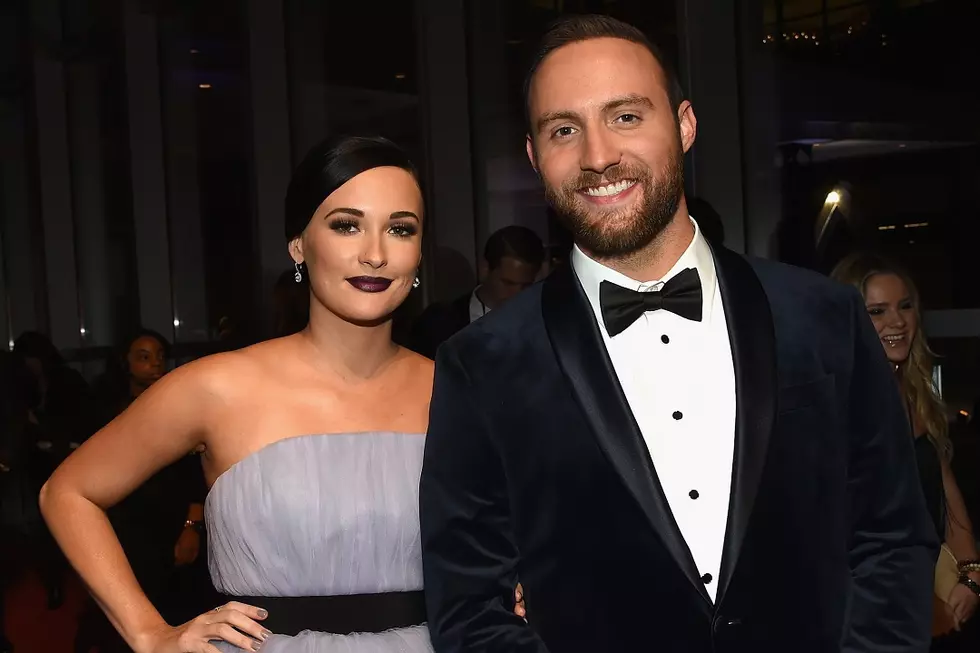 Kacey Musgraves, Ruston Kelly Share Song From Johnny Cash Poetry Album [WATCH]
Rick Diamond, Getty Images
Readers can press play above to see a snippet of Musgraves and Kelly's version of "To June, This Morning," as performed at Blackberry Farm. The couple harmonizes as Kelly accompanies them on an acoustic guitar. Lines include "You said good morning to me / Then I sat beside you there ...;" the poem was, of course, inspired by Cash's wife, June Carter Cash.
News of this Cash poetry album first broke via an interview with Jamey Johnson, who worked with Cash and Carter Cash's son John Carter Cash on the project.
"John Carter has a good number of poems that Johnny wrote -- I say poems because they don't have music to them," Johnson said in the interview. "He's working on an album where he's pairing up these songs with songwriters from our day to finish up these Johnny Cash songs."
In the interview, Johnson revealed that the late Chris Cornell also contributed to the album. Rolling Stone, to which Carter Cash confirmed the project, reports that, in addition to Johnson, Cornell and Musgraves and Kelly, Jewel, T Bone Burnett, Dailey & Vincent and Brad Paisley are also involved with the project. Earlier this year, Paisley set Cash's poem "Gold All Over the Ground" to music and recorded it for his Love and War album; it is not clear if that track or a different one will appear on this compilation.
The Cash poetry compilation album is reportedly titled Johnny Cash Forever Words: The Music. In November of 2016, Carter Cash released Forever Words: The Unknown Poems, a collection of 41 poems by Cash; "To June, This Morning" is not included in that book.
Unforgettable Johnny Cash Moments