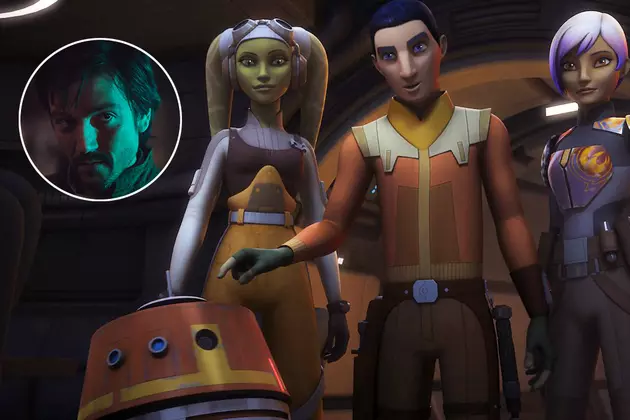 'Rogue One' Has Another 'Star Wars Rebels' Connection That Didn't Make the Movie
Lucasfilm / Disney XD
Among the information revealed in the book, one of Cassian's "Operational Aliases" is listed as "FULCRUM," a "Recruitment agent in Albarrio sector." Naturally, Rebels fans will recognize "Fulcrum" as the codename for multiple Rebel agents in different seasons, including Ahsoka Tano, and more recently, Agent Kallus.
Star Wars Rebels' present chronology isn't explicitly spelled out within Season 3, though at least enough time has passed for Ezra Bridger to appear noticeably older than the first season, which was said to take place five years before the events of A New Hope, and by association, Rogue One. Andor also states to Jyn Erso during the film that "I've been in this fight since I was six years old" (the guide identifies him as "26 standard years"), which could place him as an active "Fulcrum," or at least Rebel agent concurrent with the animated series.
In the meantime, check out the latest Star Wars Rebels featurette below, and stay tuned for official word from Lucasfilm.
Check Out 100 TV Facts You May Not Know!