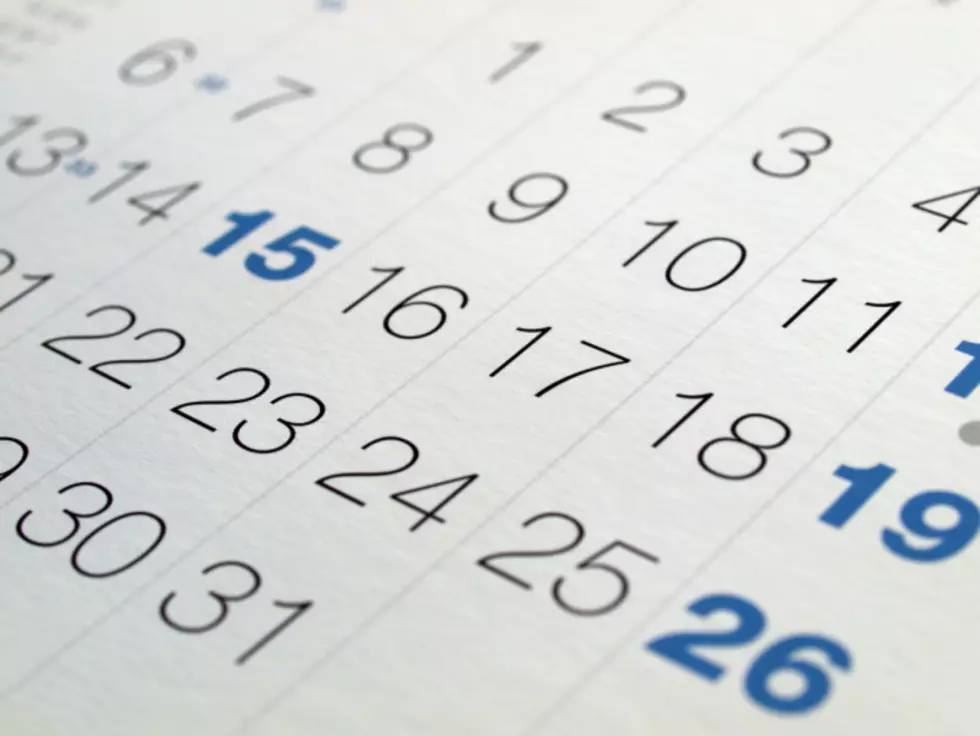 San Angelo Weekly Events and Activities 06/03-06/09/19
Claudio Divizia-thinkstock
This week San Angelo offers you a clay shoot, a summer kids program, plays, a free girls gun safety course, movie night, and more...
Join Kickin' Country 103-1 for 'Working Women's Wednesday' at the Chadbourne Tavern Downtown San Angelo from 6-8 pm. Enjoy great drink specials that include $1 margaritas, $1 wells and $2 draft pints. There will also be free food and games for numerous prizes including cash!!
Daughters At The Range are offering a free event this Saturday, June 8th that will teach gun safety and shooting sports to girls ages 6-18. Take advantage of this free opportunity from 8 am - 5 pm at the San Angelo Gun Club, 8055 Arden Road. For more Information, click on daughtersattherange.com or call 224-3047.
Sunset Mall is offering children and their parents a free summer program for the eighth consecutive year. Enjoy the annual Summer Kids World program every Tuesday through August 6th inside the Sunset Mall Community Room from 2 - 3 pm.  Each week features kid friendly interactive programs and crafts geared toward children ages twelve and under. For more information, call 949-1947.
The San Angelo Museum of Fine Arts is offering their presentation of 'A Midsummer Night's Dream' this Fri - Sun, June 7th - 9th on the lawn at the Museum. Expect to be delighted by Be Theatre's modern retelling of the classic romance. Bring your folding chairs, coolers, and the whole family for a great time. For more information, call 653-3333.
Enjoy 'Downtown Movie Night this Friday, June 7th featuring the movie 'Ant Man'. The free movies are shown outdoors at 17 East Twohig in the parking Lot between the Cactus Hotel & Miss Hattie's Restaurant starting at 9 pm. Bring your chairs and blankets. Concessions will be available
Kickin' Country 103-1 invites you to join us every week for 'Thirsty Thursday' from 7-9 pm at Nacho's Restaurant, Cantina & Grill at Knickerbocker & the loop inside the Roadway Inn. Enjoy awesome drink and food specials plus great prizes like concert tickets, Nacho's food, & more.
Meals for the Elderly is having their 14th Annual Sporting Clay Shoot this Sat, June 8th beginning at 7 am at the San Angelo Claybird Association. Enjoy a delicious BBQ lunch, live auction, raffle tickets, gun board squares and more. For more information, call 655-9200 or click on MealsForTheElderly.org.
The VFW Sip n Shop fundraiser happens every second Saturday from 10 to 3 at the VFW Hall, 125 S. Browning Street. Admission is free. Join the fun this Saturday, June 8th. Shop a variety of vendors featuring handmade and resale items plus get a snack or meal to help support your local VFW. There will be hourly door prize drawings. For more information call 655-6550.
The Concho Valley Farmers Market's thrice-weekly produce sales begin at 7 am each Tuesday, Thursday and Saturday under the pavilion at 609 S. Oakes St. across from Fort Concho. The vendors, who come from a 75-mile radius around San Angelo, sell locally grown seasonal fruits, vegetables and plants. For more information, call 245-3338.
The Fort McKavett Volunteer Fire Department is holding their 19th Annual BBQ Cook-Off and Fundraiser this Saturday, June 8th at the Fort McKavett Volunteer Fire Department and Community Center, 6300 FM 864. Enjoy all of the fun from 10 am - 5 pm. Admission is by donations. For more information, go to fortmckavettvfd.org or call 215-9338
Enjoy an afternoon of art making at the San Angelo Museum of Fine Arts every Thursday from 3-6 pm in the Education Studio. They always feature fun with clay and watercolors, and every three weeks there are two new art projects to try. Admission is free and visitors are welcome to drop in anytime between 3 and 6.
This Fri, June 7th - 23rd...Angelo Civic Theater presents "Little Shop of Horrors" beginning  at 7:30 pm in the theater at 1936 Sherwood Way. A floral assistant finds a new breed of plant that eventually reveals its intent to dominate the world. For more information, visit angelocivictheatre.org or call 949-4400.