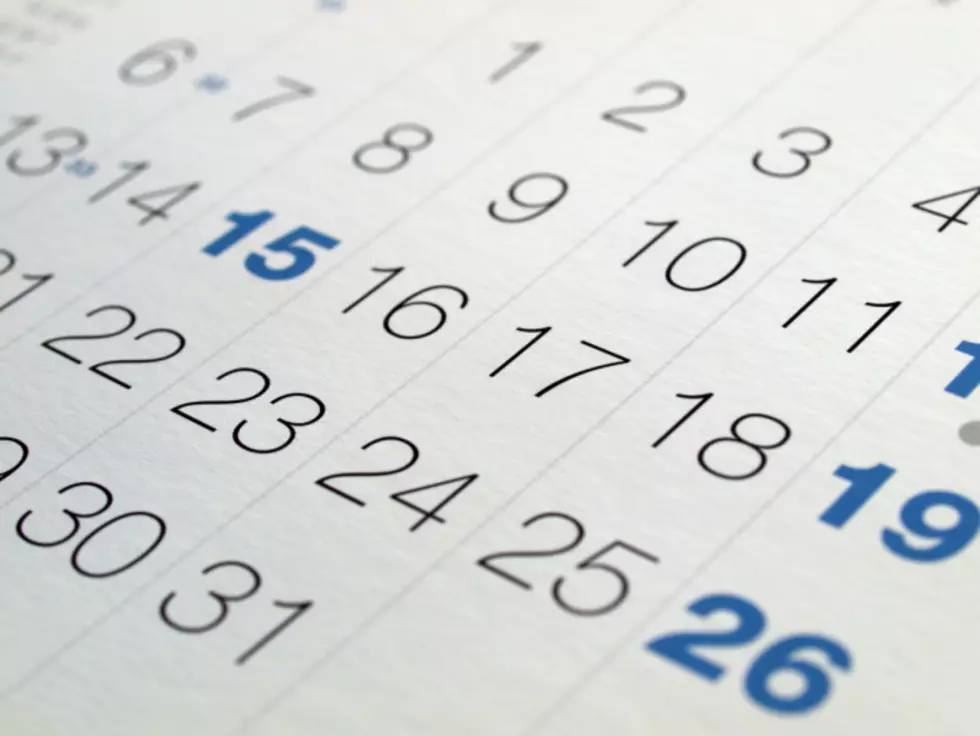 San Angelo's Weekly Activities and Events 03/25-03/31/19
Claudio Divizia-thinkstock
We have concerts, plays, a fish fry, beer fest, and much more this week in San Angelo! Check it out here...
The Green Apple Arts Center in Eden is bringing you two of the greatest Texas female stars playing together for the first time ever! Catch Kelly Willis and Jamie Lin Wilson
at the Green Apple Arts Center in Eden this Saturday, March 30th! Doors open at 7 with dinner included with your ticket. Show begins at 8 in this beautiful and intimate music venue in downtown Eden. Don't miss this show! Bring a friend, Bring your spouse, and Bring your favorite beverage. Limited number of Tickets are $25 in advance, and can be purchased at greenapplemusic.com.
Join Kickin' Country 103-1 for 'Working Women's Wednesday' at the Chadbourne Tavern Downtown San Angelo from 6-8 pm. Enjoy great drink specials that include $1 margaritas, $1 wells and  $2 draft pints. There will also be free food and games for numerous prizes including cash!!
St. Margaret of Scotland's annual Fish Fry runs every Friday through April 12th from 4-8 pm at 2619 Era St. near Goodfellow AFB. Plates are $10 and include Fried Catfish, Cole Slaw, Beans, Hush Puppies, Dessert and Iced Tea. Dine in or take out.
Ballet San Angelo presents 'Contemporary Works: Past Present Future' this Fri and Sat, March 29th and 30th in the Brooks & Bates Theater. Enjoy an evening of contemporary dance combining dance, animation, and theatrics into an engaging and entertaining performance. Visit sanangelopac.org for more information.
The Suez Shriners in San Angelo are hosting their annual Shriners Ball this Saturday, March 30th in the McNease Convention Center. Enjoy a great evening out that includes dinner, a silent auction and dancing. Doors open at 6:00 p.m. with dinner being served at 7:00. Then be ready to dance to some great traditional country and western swing with Bobby Flores & the Yellow Rose Band. For ticket information, call 650-0760.
Kickin' Country 103-1 invites you to join us every week for 'Thirsty Thursday' from 6-8 pm at Nacho's Restaurant, Cantina & Grill at Knickerbocker & the loop inside the Roadway Inn. Enjoy awesome drink and food specials plus great prizes like concert tickets, Nacho's food, & more.
Mon, March 25th is the last day of the huge TGC Friends of the Library annual book sale in the McNease Convention Center. You'll find great prices on hardbacks, paperbacks, audio books, cassettes, CDs, VHS and DVDs, magazines, kids books and much more. For more information, call 949-5877.
Mon, March 25th is the last day to enter as we've teamed up with Shiner Bock and the Randy Rogers Band for the Crazy People Sweepstakes! All you have to do is send a text to enter. Simply text the letters KKCN to 55755 to enter. Three grand prize winners will receive travel and accommodations to the show on April 27th, meet & greet passes, a neon bar sign, autographed merch and more. Get all the info plus a complete list of prizes at 103kkcn.com
The 3rd Annual San Angelo Craft Beer Experience looks to be a great day filled with delicious food, live music, vendors, and of course, craft beer. Don't miss the fun this Saturday, March 30th from 2-7 pm in Bart DeWitt Park at 330 S. Irving. Ticket and event info can be found at 103kkcn.com.
If you love your rock music, check out the West Texas Jam, a celebration of metal bands from the 1980s at the San Angelo River Stage this Sat, March 30th beginning at 6 pm. It features incredible tribute bands for Bon Jovi, Def Leppard and AC/DC all from Dallas. These aren't just any tribute bands. These are the best, carefully selected for the inaugural West Texas Jam. Get your tickets through stubwire.com.
Be listen to Kickin' Country for your chance to win tickets to The Concho Valley Spring Jam at the River Stage Amphitheater on May 3rd, 4th & 5th. This year's show is bringing some of the hottest names in Texas Country like Koe Wetzel, Cody Jinks and more to the River Stage Amphitheater. Get the full lineup and ticket info for this 3-day music festival at 103kkcn.com!