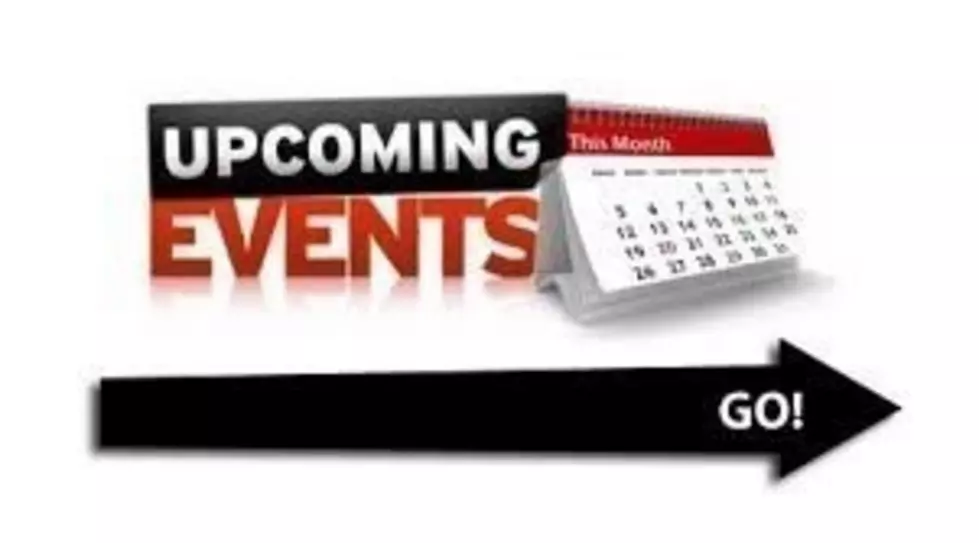 San Angelo's Weekly Events And Activities
thinkstock
This week we've got a list of your Halloween destinations in San Angelo, a fun run, Concerts, a celebration of art, and more...
The San Angelo Fire Department and the San Angelo Fire Firefighters Association will be offering safe trick or treating on Halloween evening at all eight fire stations during the 15th annual Truck or Treat. Families are invited to visit the fire stations from 6 - 8 p.m. Tuesday, Oct. 31 to receive free candy and to explore a fire truck up close. Station locations are:
Station 1 – 306 W. 1st St.
Station 2 – 4702 Southland Blvd.
Station 3 – 514 Smith Blvd.
Station 4 – 702 E. Avenue L
Station 5 – 3351 TLCA Way
Station 6 – 4386 N. Chadbourne St.
Station 7 – 3225 Executive Drive
Station 8 – 7694 Knickerbocker Road
Visitors are reminded to please not park in front of the fire trucks and ambulances at the stations, as firefighters and paramedics must still respond to calls.
The John C. Parsons Memorial 5K/10K Fun Run is this Saturday, Nov. 4th, raising Scholarship funds to assist Howard College students in need of tuition and books. Participants can register the day of the event & the first 100 people who pre-register  will receive a free shirt. Call 481-8300 for more information.
Back for a 3rd year, Downtown San Angelo Ghost Walks are very popular and take you on a journey through the streets to some of the oldest and most haunted buildings in Downtown San Angelo. The Ghost Walk is suitable for all ages but does include details of our most gruesome history. New places have been added this year to offer you even more hauntings and history! This year's Ghost Walks are running through Oct. 31st. For more information about dates, times, and tickets, call 716-4125.
Be listening to Kickin' Country 103.1 for your chance to win free admission to a great show with Jon Wolfe this Saturday night at Midnight Rodeo.
Haunted House in the Old Downtown Fire Station runs this Friday, Oct. 27th through Tuesday, the 31st. Experience frights and chills at 200 S. Magdalen Street. This old, historic building at one time was home of the San Angelo Fire Department's Central Fire Station. It houses many secrets and stories. If you dare to enter, you won't forget the experience. The haunted house is a fundraiser for Healthy Families San Angelo. Entrance fee is just $5.
The Vienna Boys Choir, renowned as one of the finest vocal ensembles in the world for over 5 centuries, will be performing this Wed., Nov. 1st at 7:30 pm in the Murphey Performance Hall. For tickets and more information, call 284-3825.
The 1st Saturday of every month The Chicken Farm Art Center of San Angelo hosts a monthly celebration of art, music and community! You're invited to come out this Saturday between 10 am & 5 pm to enjoy the artist and vendors with great works and gifts, a live music circle hosted by The Chicken Pickers, great food, clay and painting for the kids to play and more. The Chicken Farm is located at 2505 Martin Luther King Drive. Call 653-4936 for more information.
Every Tuesday, Thursday and Saturday, The Concho Valley Farmers Market's weekly produce sales begin at 7 a.m. The vendors come from a 75-mile radius around San Angelo offering locally grown and seasonal fruits, vegetables and plants from 7 a.m. until they sell out (typically by noon). The farmers market is held under the pavilion at 609 S. Oakes St. across from Fort Concho. For more information, call 245-3338.
Check out the Spook-A-Rama Haunted House running through October 31st from 7-11:30 pm nightly at the old M & R Nursery at 1601 West Beauregard. Find your way through a 12,000 square foot Maze. For more information, call 213-0496.
The ASU Planetarium presents the full-dome public astronomy show "Stars: The Powerhouses of the Universe" at 7 p.m. on Thursdays through Nov. 16th. All shows are open to the public with admission prices of $3 for adults and $2 for children, active military and senior citizens. ASU students, faculty and staff are admitted free. Call 942-2136 for more information.