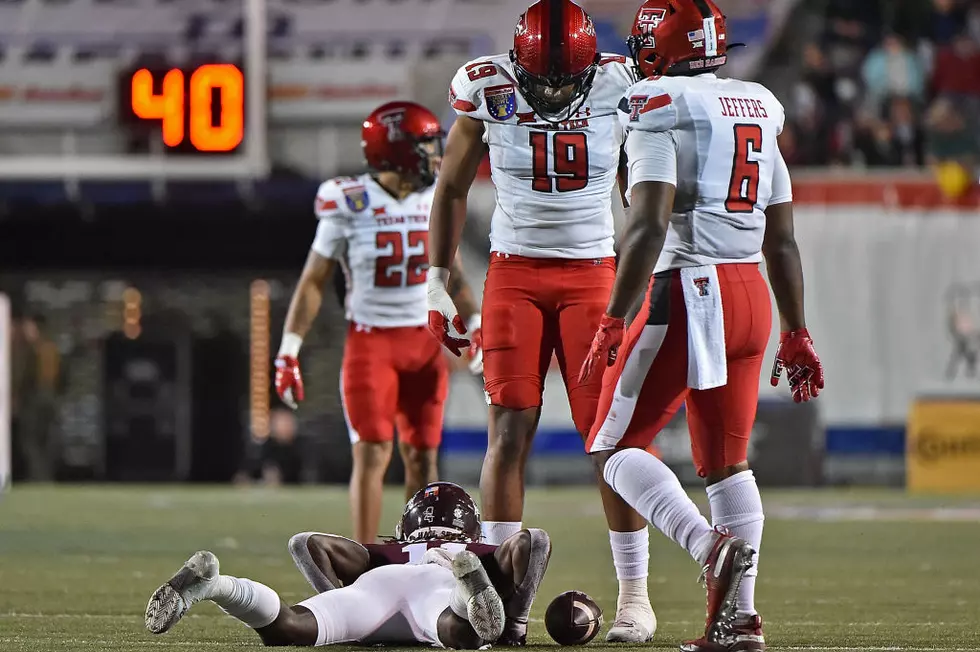 7 Red Raiders Who Can Make the Postseason All-Big 12 Team
Getty Images
The 2022 Preseason All-Big 12 Football Team was released today and there wasn't a single Red Raider on the list.
That makes sense in some respects because Texas Tech will likely be picked near the bottom of the league by the media, but I do think a few Texas Tech players got snubbed.
If they didn't make the preseason All-Big 12 team, here are 7 Red Raiders that I think can make the All-Big 12 Team at the end of the season.
First off, Austin McNamara. He's the best punter in the league; Michael Turk just makes TikToks in Norman. McNamara can easily prove he's the best punter in the conference with a great year.
Secondly, and most likely in my opinion, is Myles Price. The Zach Kittley offense is a perfect fit for Price's skill set, and if he can replicate what Keke Coutee, Jakeem Grant, or Kittley's Jerreth Stearns did in the confines of the offense, watch out for a monster season.
Next up is an offensive lineman. I'm going to say Caleb Rogers as a gut feeling, but if the Red Raiders offense explodes in year one, the media will look to put the best protectors on the All-Big 12 team. It's generally just five OL from the best offenses that end up on the list.
Let's head to the defense for a couple of options. Tyree Wilson, Reggie Pearson, and Dadrion Taylor-Demerson could all have huge years under the doctor of defense Tim DeRuyter. Wilson had serious flashes in his first two seasons and is just consistent production away from shooting up draft boards.
Along with those three defenders I'm going to list Muddy Waters as a potential threat here. I don't think it's as likely as the trio above, but I'm going to take the shot.
5 Things That Should Excite You About Zach Kittley's Texas Tech Offense
Zach Kittley returns home to Lubbock and Texas Tech as the chosen one to bring back an electric offense to the Hub City that hasn't been seen since Kliff Kingsbury was roaming the sidelines. Can he do it? I believe he can, but I don't think the offense will resemble what he was putting out at Western Kentucky in year one at Texas Tech. Here are 5 things that excite me about Kittley's potential as the Red Raiders' offensive coordinator.
Ranking the 10 Best Texas Tech Quarterbacks Since 2000
Fair Warning: This list includes personal bias. Deal with it.
136 Photos of Lubbock's 4th on Broadway Parade
The people of Lubbock had a good time!