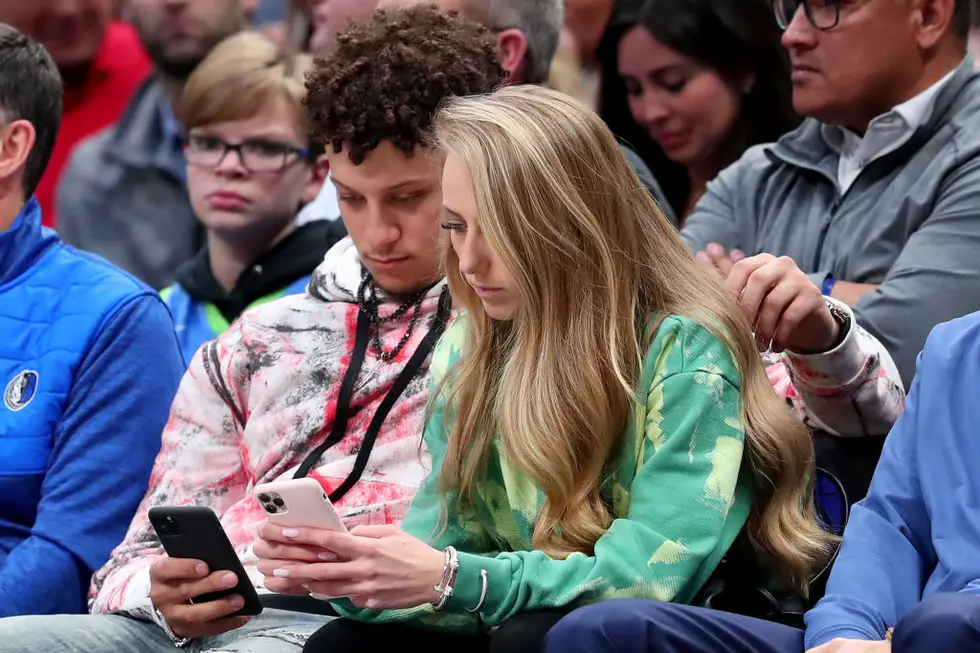 Texas Tech Welcomes Mahomes' Baby to World With Scholarship Offer
Tom Pennington/Getty Images
Sterling Skye Mahomes, the daughter of Texas Tech University alum Patrick Mahomes and Brittany Matthews, received a recommendation for a soccer scholarship from Kirby Hocutt and Texas Tech on Monday.
The scholarship offer came in a care package with Double T branding and a baby blanket with a Patrick Mahomes onesie. Matthews' shared the thoughtful gift from Texas Tech via her Instagram stories.
Here's the embroidered baby blanket with Sterling's name and a double T, along with the number 15 that Sterling's dad wears with the Chiefs.
Matthews' also shared the "Letter of Intent" from Hocutt that says the document is to "certify that Sterling Skye Mahomes will be recommended by the Department of Intercollegiate Athletics at Texas Tech University to receive a Soccer Scholarship."
Matthews' played collegiate soccer and currently is part owner of the Kansas City National Women's Soccer League team. Matthews' tagged Mahomes in the post, saying the baby is ready.
Sterling Skye Mahomes was born on February 20th, 2021.
In 18 years, if the younger Mahomes wants to play something other than soccer. Whether it's softball, the flute, the sousaphone, throwing the discuss, or playing linebacker for the Red Raiders. I bet the university accommodates her wishes. For now, though, combining Mom's favorite sport with Dad's alma mater is a nice touch from Kirby Hocutt and the Athletics Department at Texas Tech.
It's a safe bet that with Sterling Mahomes' growing up with a famous dad we'll be able to keep track of her athletic prowess like we kept track of Patrick while his dad was in the MLB.
Patrick Mahomes: From East Texas To NFL Stardom