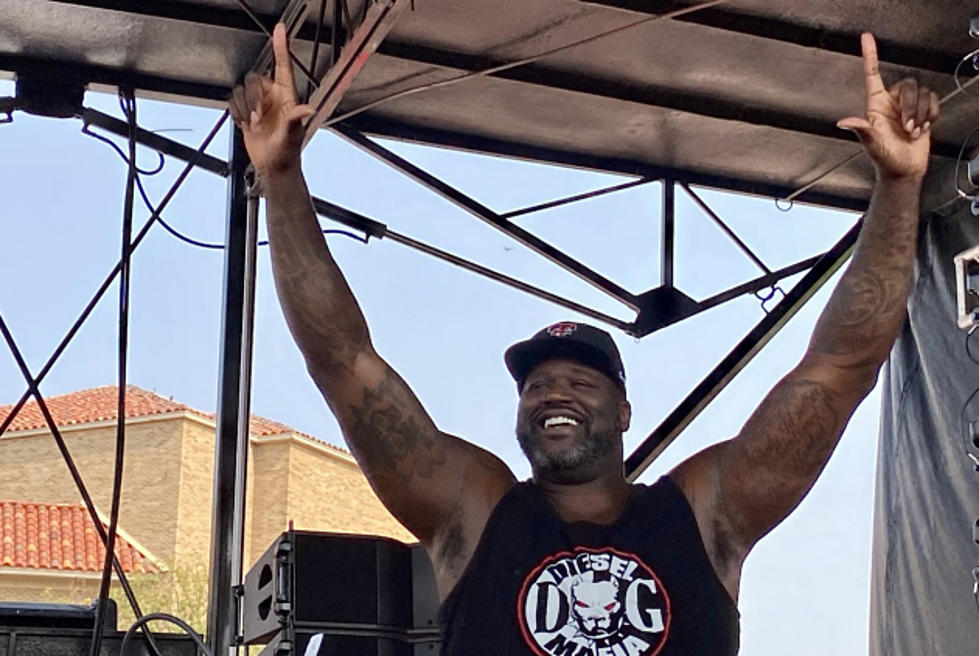 The Big Diesel Is Moving to the Big D: Shaquille O'Neal Relocates to Texas
Justin Massoud, Townsquare Media Lubbock
Get stoked, Texas! Shaquille O'Neal is moving to the Lone Star State.
According to the Dallas Morning News, Shaq purchased some property in Collins County and has plans to expand his chicken restaurant, Big Chicken.
It will be more convenient for O'Neal to reside in our great state because he travels to Texas frequently for his work as an analyst for the NBA. Now instead of flying back and forth all the time and cramming himself into a plane seat, which is probably pretty uncomfortable for a guy who's 7'1" and 324 pounds, he will be here pretty much full-time. Lucky us!
Here's to hoping he brings some other business opportunities with him. O'Neal has his fingers in a bazillion different companies and real estate projects. Texas can always use more and we definitely have space for whatever he has in mind. After all, everything is bigger here, so he should fit in just fine.
Shaq also has a huge heart. He's a big-time philanthropist and makes tons of donations to underprivileged youth. He could really change our state for the better and it's pretty dang exciting that chose Texas to call home.
Let's just hope he doesn't make another rap album. Sorry, Shaq, it was just so bad...
So grab your favorite Shaq jersey and join me in welcoming The Big Shamrock, The Big Cactus, The Shaq-fu, The Shaq Daddy, The Big Aristotle, the one and only Shaquille O'Neal to Texas.
27 Best and Worst Texas Tech Football Uniforms Since 2000
Patrick Mahomes: From East Texas To NFL Stardom
Beautiful Postpartum Photos of Brittany Matthews
Here are a few beautiful photos of Brittany Matthews after giving birth to her first child with Patrick Mahomes.