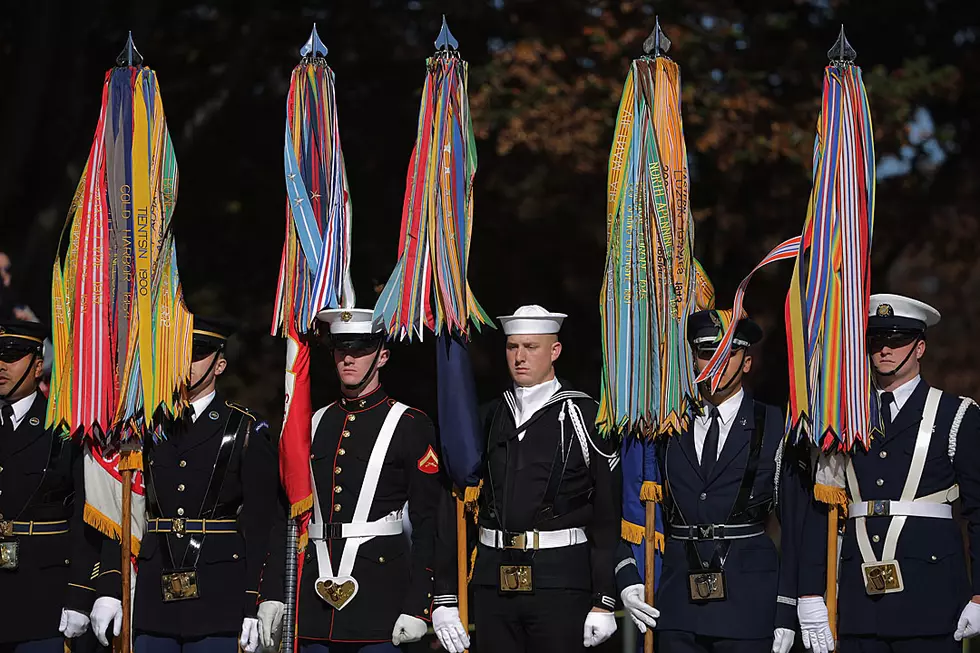 Veterans Day 2016 Deals Are All Around for American Heroes
Getty Images
Veterans Day isn't just a day to say thank you to the men and women who've served our country. It's also a day to stuff them.
Several chains throughout the nation are offering free food and services.
From breakfast at IHOP to lunch at Red Robin to dinner at Outback Steakhouse to dessert at Baskin-Robbins, the offers are flying fast and furious today.
After eating all that food, it's probably good to know UFC Gym will also offer VIP status to veterans and their families all weekend long.
And if that's not enough of a way to show veterans our appreciation, they can also go to any national park free of charge. There are also deals for movies, haircuts and more.