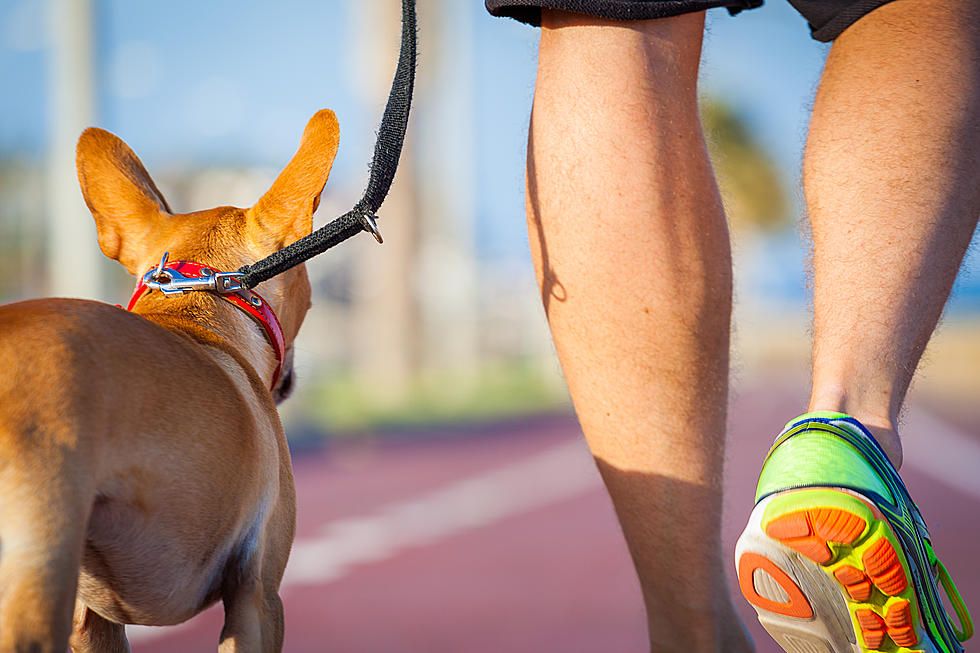 Video: Chihuahua Hides in Lubbock Couple's Suitcase for a Trip to Vegas
damedeeso, ThinkStock
A Lubbock couple found a little surprise in their luggage at the airport as they were headed to Las Vegas.
Jared and Kristi Owens were checking in their luggage before boarding a Vegas flight when they were told their luggage exceeded weight limits. According to WhatsNew2Day:
"They put it on the scales and this bag actually weighs about five, five and a half pounds overweight. Really soon we're like, 'oh, we need to rearrange some things,' Jared Owens told Lubbock station KCBD.

"Open it up and literally, there comes our dog out of my boot, coming out of my boot with his head up."
The couple said their chihuahua Icky has a habit of hiding in small spaces.
"She's the caveman, that's what she does. She digs in clothes, she digs in, suitcases now, of course,' he said.

Southwest Airlines agent Cathy Cook offered to look after the pup so the couple wouldn't miss their flight.

"You know it's going to be an epic trip to Vegas when you get to the airport to check your bags… 6 pounds overweight, and a Chihuahua jumps out of your boot!! Unreal!' he wrote on Facebook on Sept. 26.
What a nice gesture by the agent from Southwest Airlines to offer to watch Icky so the Owens could continue their trip. I wonder what other places Icky found to hide while she was being tended to by the agent.
The story goes on to say Icky is now back at home and doing fine.
So, what do you think of this pet chihuahua trying to hitch a ride with her owners on a Vegas flight? Let us know on Facebook or on our station app.
RANKED: Here Are the 63 Smartest Dog Breeds
Does your loyal pup's breed make the list? Read on to see if you'll be bragging to the neighbors about your dog's intellectual prowess the next time you take your fur baby out for a walk. Don't worry: Even if your dog's breed doesn't land on the list, that doesn't mean he's not a good boy--some traits simply can't be measured.
Here's Some Of The Exotic Animals You Can Own In Texas
Shockingly, Texans can legally own these exotic animals--provided you've filled out the massive amounts of paperwork required.
7 Wacky Google Reviews of the Lubbock Police Department
There's a lot going on here.