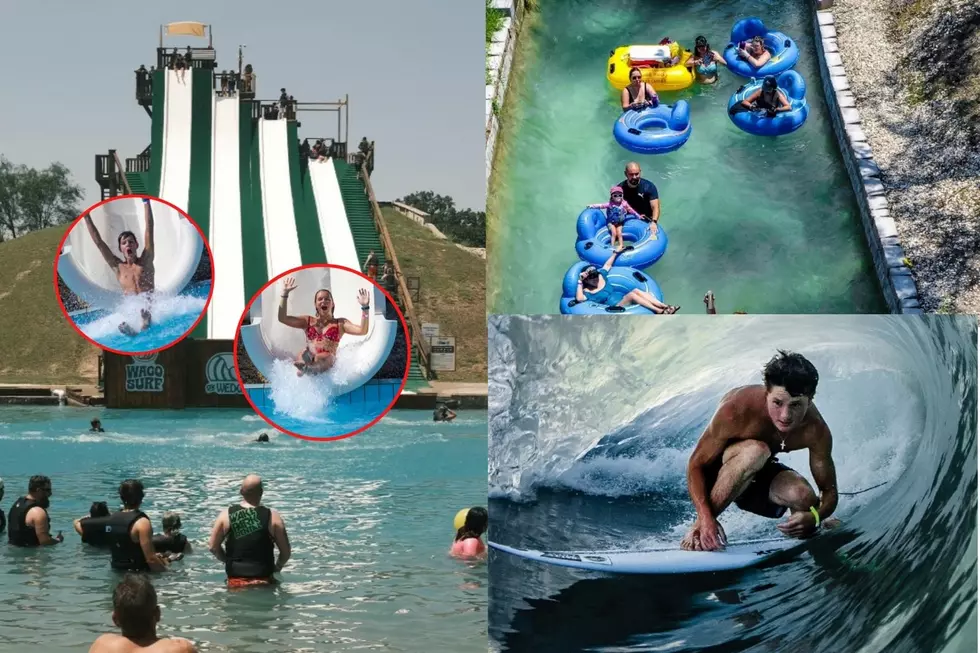 Learn to Surf, Wake Board and Stay Cool Without Going to the Texas Coast
Photo by: Facebook / Waco Surf
With the Texas sun still beating down on the Lone Star State, you still have time to cool down in one of the most incredible places in Texas. While I've always known it is there, I don't know why I always remember it toward the end of summer vacation.
Nonetheless, the best-kept secret in Texas is just down the road from us and it's called Waco Surf at 5347 Old Mexia Rd Waco. This incredibly awesome place will have you coming back year after year without a doubt. Waco Surf, features its various (all in one place) water resorts, Waco Surf Hotel, The Cabin's Airbnb, Waco Surf Houses, and RV hookups as well.
LOOK: At This Awesome Water Park Getaway in Waco, Texas
This Waco Texas water park has been growing over the years. Here's what you'll find today.
If you don't know how to surf, water board, or have fun in the water, then Waco Surf has got you covered. They have the largest man-made surf swells in Texas and if you don't own a surfboard, don't sweat it because Waco Surf also has its own surf shop too.
But Surfing is not the only thing to do here, you can also wakeboard, or go down their giant wet slides. Maybe you'd like to spend the entire day floating on an air mattress going around their lazy river.
Better yet, maybe you just want to go for a swim in their refreshing crystal clear blue water lake. Then again, you might be the adventurous kind and would like to learn how to waterski in their Waco Surf's Cable Park. See all the fun one can have in the videos.
Check out all the photos above and notice how everyone is always smiling while the Texas sun is beaming down on Waco Surf. Check the website to sign their risk release of liability waiver and availability. Then get ready to have fun and cool down at Waco Surf (the Getaway video below shows some awesome surfing).
LOOK:! These Are Pools One Can Rent By The Hour In Abilene And Texas
Want to spend some private time in a pool? Here are some awesome pools you can rent by the hour.