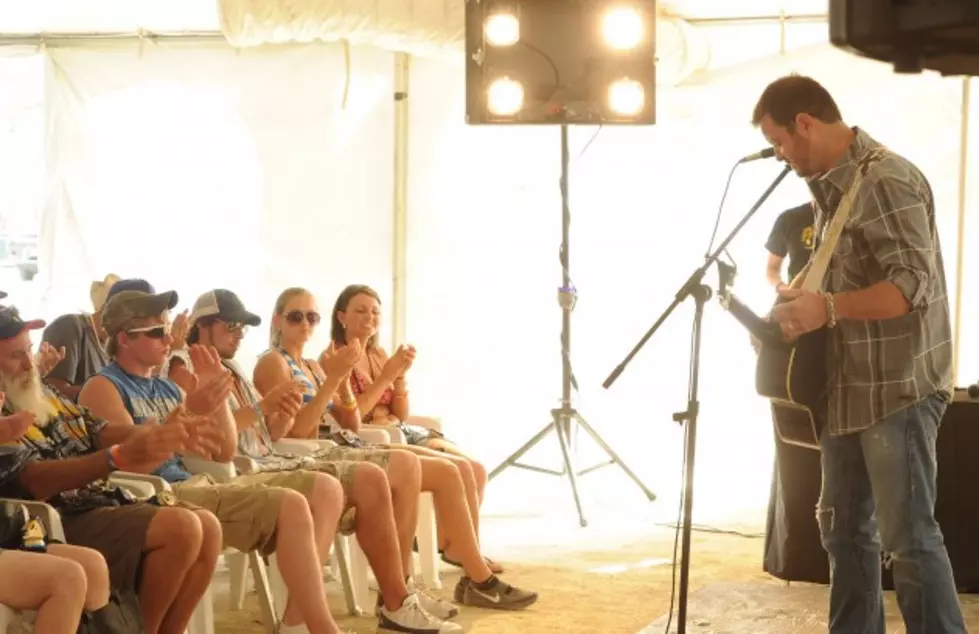 Wade Bowen Announces New Record
Rick Diamond, Getty Images
Wade Bowen is set to release his seventh studio album, a followup to 2012's 'The Given.'
A release date for the self-titled project has not been announced, but Bowen tells Rolling Stone that he is looking at sometime in October.
"All the records I've done in the past have been very lyrically driven. I took more of a raw approach for this one," he says. "It's an album I can take to my live shows and really enhance it and have fun with it. This record has more energy in it than anything I've ever done, and that's just from me trying to get in the studio and do something very different."
The Texas-based singer is well known in his home state as road warrior. One of the songs on the upcoming album, 'When I Woke Up Today,' speaks to the amount of work he's put in to be on the road and do what he loves.
"I just started analyzing the road and my passion to put up with so much to 'make a dream fly!'" he says in a press release of writing the track. "I'm still here! It's like I tell people, the road has tried to get rid of me but I'm still here!"
Bowen will travel outside of Texas for a number of dates this fall. He is also working on a live album with Randy Rogers, planned for release in early 2015.
8/11 - Los Angeles, Calif.
8/12 - San Luis Obispo, Calif.
8/14 - Chico, Calif.
8/15 - Boise, Idaho
8/16 - Sandpoint, Idaho
8/19 - Moscow, Idaho
8/20 - Seattle, Wash.
8/21 - Portland, Ore.
8/22 - Springfield, Ore.
8/23 - Helix, Ore.
8/24 - Salt Lake City, Utah
8/29 - Belton, Texas
8/30 - Buda, Texas
9/5 - Nacogdoches, Texas
9/6 - San Antonio, Texas
9/13 - Brenham, Texas
9/17 - Lawrence, Kan.
9/18 - Hays, Kan.
9/19 - Kearney, Neb.
9/20 - Avon, Colo.
9/26 - Nashville, Tenn.
9/27 - Kermit, Texas
10/3 - Austin, Texas