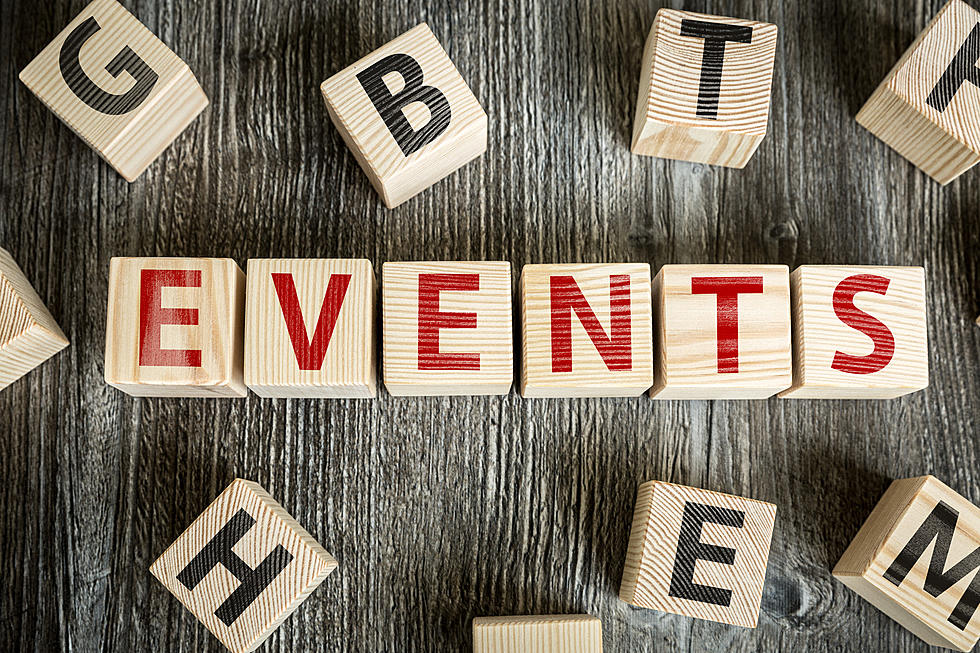 Wynonna, Wild West Fest, Golf Tourney & More
gustavofrazao-Thinkstock
We love keeping you up to date with what's going on in and around the Concho Valley from week to week. Here's a look at what's happening this week...
COOPER'S BBQ LIVE - WYNONNA                                          WED, JULY 21ST
Cooper's BBQ Live has brought you so many awesome shows during their 2021 series, and there are more to come. Get your tickets for Wynonna this Wed, July 21st. Keep up with their concert schedule and get your tickets at originalcoopersbbq.com. Listen to win a spot on our guest list as well.
SUMMER JOB FAIR                                                           FRI, JULY 23RD
Sunset Mall is having a Summer Job Fair this Fri, July 23rd from 11 am - 4 pm hosted by Concho Valley Workforce Solutions. Over 25 employers will be there in person and over 35 will have a virtual presence. For more information, call 703-2434.
DOWNTOWN MOVIE NIGHT                                                   FRI, JULY 23RD
Enjoy Downtown Movie Night every Friday through Aug. 27th beginning around 9 p.m. The movies are shown in the parking lot at 17 E. Twohig between the Cactus Hotel and Miss Hattie's. Bring a lawn chair or blanket. Concessions will be available. The last Friday of each month is Family Friday, and two bicycles will be given away. This Friday the 23rd, enjoy another great movie...."Men In Black, International"
NATIONAL COWBOY DAY                                                              SAT, JULY 24TH
Fort Concho will celebrate the National Day of the Cowboy this Sat, July 24th from 9 am - 4 pm at the American Plains Artists summer show on the fort's northeast corner. The event is free and guest are invited to enjoy coffee, juice, fruit and breakfast click on  fortconcho.com.
WILD WEST FEST - FREE TICKETS/MEET & GREETS          THURS, JULY 29TH
We have your free tickets plus Parker McCollum meet & greet passes for Wild West Fest on July 30th at the River Stage. Enter to win in your station app or on our Facebook page by filling out a short form. We'll pick the winners at random on Thurs, July 29th from the entries. Also be listening to win on your radio as well.
DESK GOLF TOURNAMENT                                               MON, JULY 26TH
Register today for the DESK Golf Tournament to be held Monday, July 26th at the beautiful San Angelo Country Club! Lunch by Steak Express will be at noon with tee time at 1:00. Shotgun start -- 4 person scramble. Contact Vicki Loso at 234-0496 to register. Come enjoy a great day of golf and help raise money for school supplies for students in San Angelo ISD! It's the DESK Golf Tournament, Monday July 26th! Call 234-0496 to register!
WILD WEST FEST TICKETS                                  NOW -  FRI, JULY 30TH
Be sure to get your tickets for this year's Wild West Fest at San Angelo's River Stage on Fri, July 30th featuring Parker McCollum, Shane Smith & The Saints & Kat Hasty. Tickets are available at Stubwire.com or Blair's Western Wear.
If you've got an event coming up, let us help you spread the word. Just email the information to chuck.baker@townsquaremedia.com.
LOOK: What major laws were passed the year you were born?
Data for this list was acquired from trusted online sources and news outlets. Read on to discover what major law was passed the year you were born and learn its name, the vote count (where relevant), and its impact and significance.