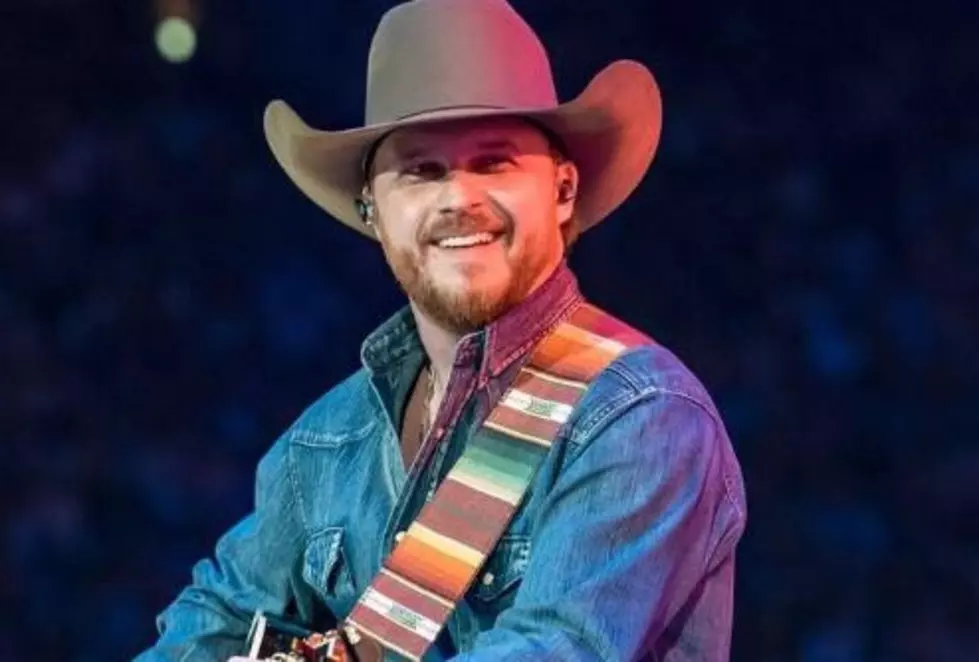 Cody Johnson To Be Honored at Rodeo Houston Parade
Courtesy of Cody Johnson-Thinkstock
It was announced yesterday that one of Texas Country music's favorites is going to be honored as Rodeo Houston's Parade Grand Marshal this year. Congratulations to Cody Johnson!!
I think that is so awesome and that he is so deserving of this honor. Cody is country through and through and competed in pro rodeo for some time before deciding music was his calling. He and Reba McEntire even recorded a song together about their love of competing in rodeos. It's called "Dear Rodeo". Check it out....
If you're not aware of it, this will be Rodeo Houston's 90th anniversary through the streets of downtown Houston and will be held on Saturday, Feb 26th at 10 a.m.
Many of you I'm sure remember that back in 2017, the Nashville based band Old Dominion was scheduled to play the rodeo and had to cancel due to a death in a members family. That's when Cody Johnson was ask to fill in. The audience loved his performance and the next year was a whole different story for Cody. He was asked to come back, but not as a fill in. The Rodeo Commission invited him to headline! It appears that Cody Johnson is now a yearly Houston Rodeo headliner after playing it three and about to be four straight years. I know that he is thrilled to be chosen as the 2022 Rodeo Houston Parade Grand Marshal!
Chris Boleman, Rodeo president and CEO" said Cody Johnson is a great friend of the Rodeo and has become a fan-favorite among our RODEO HOUSTON fans, making him the perfect candidate to lead our parade as Grand Marshal. From riding on horseback in our parade to performing on the RODEO HOUSTON stage on opening day, we're excited for Cody to be a huge part of our 90th anniversary festivities."
Cody Johnson will make his fourth appearance at Rodeo Houston on Monday, Feb 28th.
For more information about Rodeo Houston 2022, click here.
The Best Country Singer From Every State
Some states, like Oklahoma and Texas, are loaded with famous country singers. Others, like Nevada and Maine, are still looking for a real breakthrough artist. See the best and most successful country music artist from all 50 states, starting with
Hank Williams
and Alabama.
LOOK: The Most Famous Actor Born Every Year