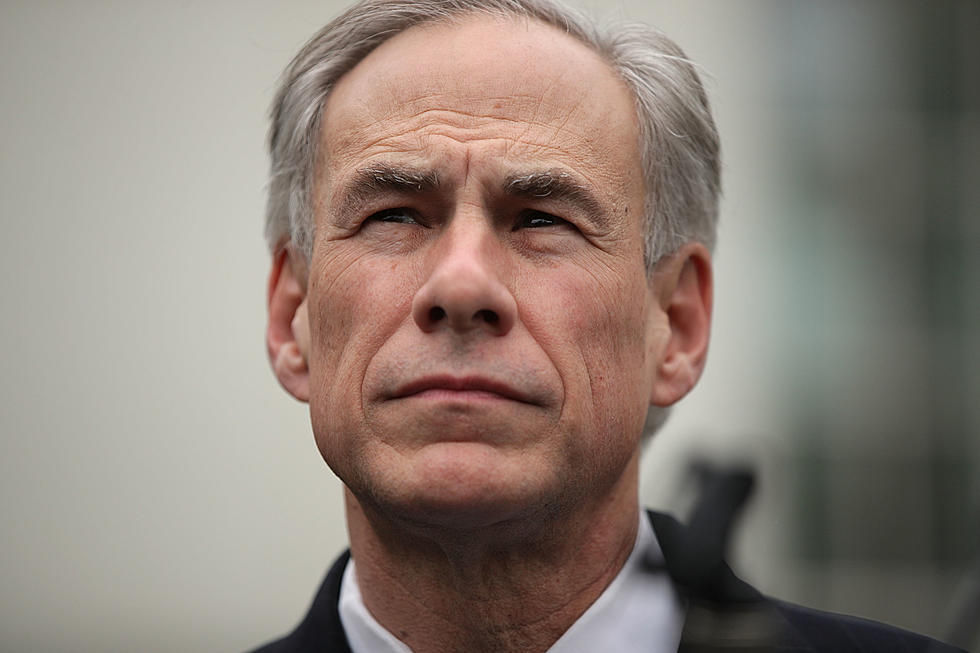 Governor Abbott Shockingly Vetoes Bill to Protect Dogs
Credit: Alex Wong, Getty Images
On Monday, Texas Governor Greg Abbott vetoed Senate Bill 474, also known as the Safe Outdoor Dogs Act.
The bill had overwhelming bipartisan support from both Republicans and Democrats, so the veto from the governor came as a shock to a lot of people even leading to the hashtag #AbbotHatesDogs trending on Twitter.
Perfect representation of @GregAbbott_TX's priorities. He'd rather prepare for a vanity run for President in 2024 with his fake border wall than try to resolve any of the real #Texas problems. #AbbottFailedTexas #AbbottHatesDogs #TexasPowerGrid #TexasDeservesBetter pic.twitter.com/yaKmhW9EF6
— James Scurlock (@realscurlock) June 21, 2021
Governor Abbott called the bill "micro-managing".
"Texas is no place for this kind of micro-managing and over-criminalization," he said in the veto statement.
So, is the governor right here? Is the bill too much and is government needed here? Many cities already have laws on the books so maybe the bill is not needed, and it is micro-managing, but at the same time someone who mistreats dogs or animals for that matter should go to jail.
The bill would have made it illegal to tether unattended dogs with heavy chains and not provide drinking water, shelter and adequate shade. The Texas Tribune reports animal rights advocates were "devastated" by the governor's veto. Their hope was that the bill would clarify "vague language" that makes current laws difficult to enforce.
So, what do you think? Is this bill "over criminalization" as the governor suggests? Those who were shocked by Governor Abbott's veto say the bill has "carefully negotiated compromises" that address concerns from both Democrats and Republicans. Let us know on Facebook or chat with us on our station app.
Here's Some Of The Exotic Animals You Can Own In Texas
Shockingly, Texans can legally own these exotic animals--provided you've filled out the massive amounts of paperwork required.
Things We Would Put In Our Version of Cadillac Ranch
1009 S Girl Scout Rd, Amarillo, TX
This gorgeous residential home is listed with Triangle Realty, LLC and has an asking price of $1,375,000. It's incredible location is sure to take your breath away.