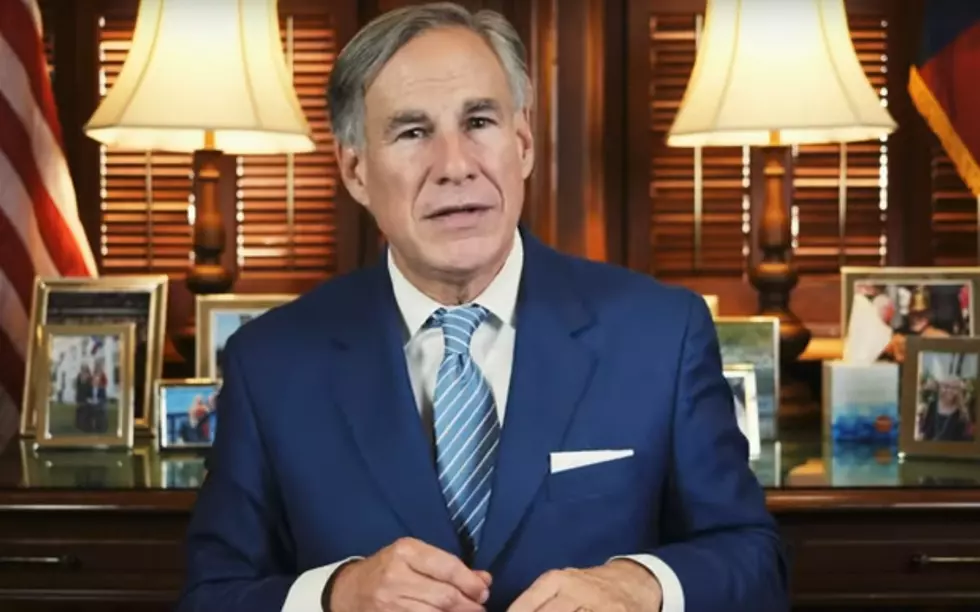 Governor's 2022 Report To The People Of Texas Released
Governor Greg Abbott, YouTube-Thinkstock
In an official Press Release today (Feb 8th) Governor Greg Abbott released his "2022 Report to the People of Texas", reviewing accomplishments in Texas from the past year and looking to what he believes the future holds for the Lone Star State.
Since taking office in 2015, this marks the Governor's fourth Report to the People.
Governor Greg Abbott said "Texas shines as a beacon of hope, prosperity, and freedom—an economic and innovation powerhouse offering unmatched opportunities for families and businesses to grow and succeed. As we have seen in years past, when tested by fire, flood, or hurricane, Texans respond with resilience and calm resolve. Just as we overcame those challenges, we continue to overcome the challenges of the global pandemic. And with neighbors helping neighbors, our communities are rebounding."
Part of The Report to the People focuses on building a state that is safer, freer, healthier, and more prosperous. The Report also reflects on job growth as well as programs, grants and initiatives offering more opportunity  to Texans. The governor also addresses the pandemic in Texas, the Border crisis, backing law enforcement, military, emergency responders and more.
In looking ahead, Governor Abbott notes, "The story of Texas has long been written by men and women who look to the horizon and see the possible, beyond all obstacles near and far. Texas is still the new frontier, a place where opportunity is abundant, where free enterprise flourishes, and where dreams, and families, and jobs grow… Our past is but prologue; the greatest chapters have yet to be written. And the Lone Star State is brimming with promise!"
To read the entire 2022 Governor's Report to the People of Texas, click here.
LOOK: What major laws were passed the year you were born?
Data for this list was acquired from trusted online sources and news outlets. Read on to discover what major law was passed the year you were born and learn its name, the vote count (where relevant), and its impact and significance.
CHECK IT OUT: See the 100 most popular brands in America