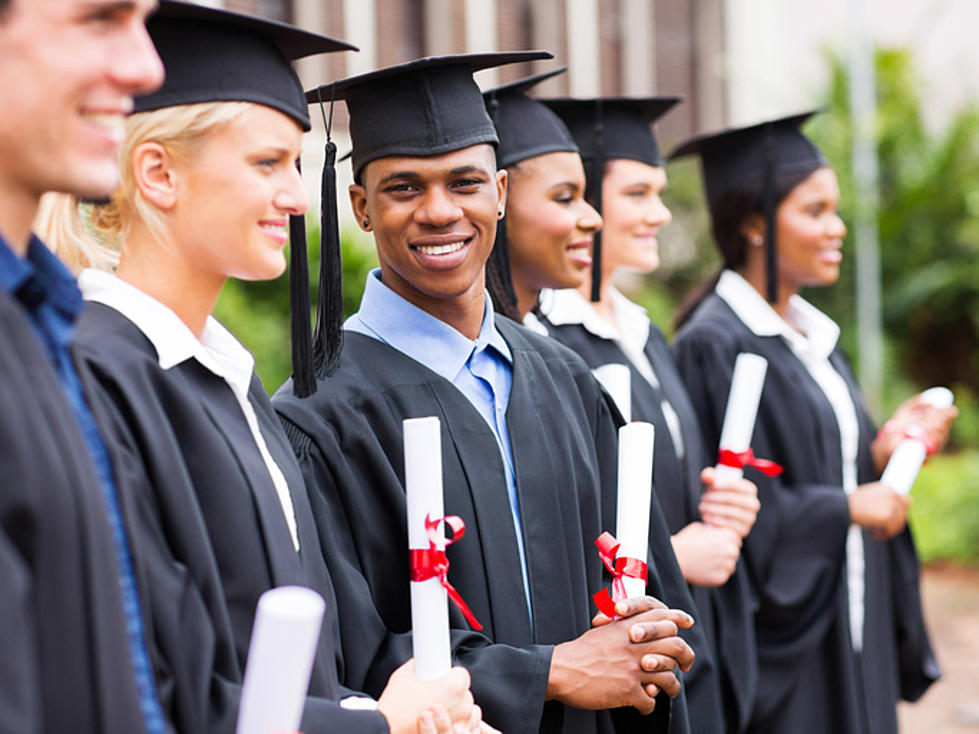 Half of Comfort, Texas High School Graduating Class Suspended After Prank
michaeljung, ThinkStock
Half of the graduating class in Comfort, Texas was suspended after a prank involving putting plastic forks all over the school's football field.
WOAI-TV in San Antonio reports parents feel the actions by the students amounted to an innocent prank.
"It was a harmless senior prank that all of us parents knew 100% what was going on," said Hope Jay, the parent of two Comfort High School seniors. "They had planned as a group, you know, 40 students, which is half the senior class that comfort High School. They had planned to fork the field, which is putting plastic forks in the dirt."
Jay also said some other students also went inside the high school after school hours leaving balloons, but they did not deface any property.
"For the most part, there were balloons, there was a deer that went crooked on the wall, there was some saran wrap, there's been no damage, no destruction, no graffiti, no defacing of property, and no police reports," Jay said.
Among those suspended by the school were the class valedictorian. The suspension for the students reportedly covers the final two weeks of the school year.
The television station reached out to Comfort High School Principal Darren Williams and Comfort Independent School District Superintendent Tanya Monroe. Both declined  to discuss the discipline of the students or whether there was damaged inflicted due to the incident.
So what do you think? Was this just a "harmless" prank? Is the suspension fair to the graduating students? Tell us on Facebook or chat with us on our station app.
LOOK: Here are copycat recipes from 20 of the most popular fast food restaurants in America