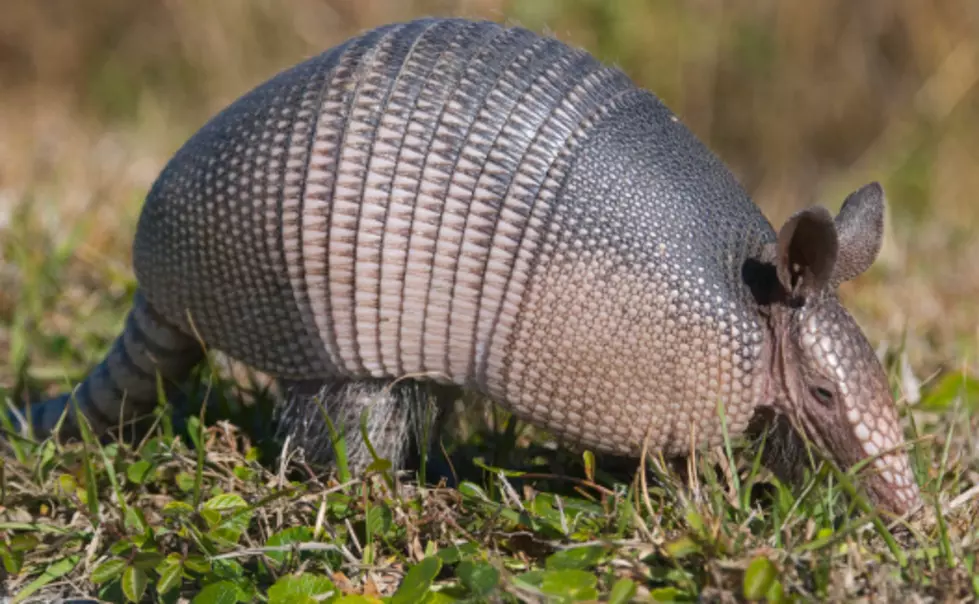 It's Not A Good Idea To Try Shooting An Armadillo
Getty Images
A Texas man found out the hard way just how tough an Armadillo's shell is, but it looks like the guy will survive...
According to Reuters, a resident of Marietta, Texas, which is south of Texarkana, is recovering from an incident with an armadillo in his backyard.
After coming across the creature at about 3 am, the man decided to take his .38 revolver and shoot the armadillo. The man took the revolver out in the yard and fired at the armadillo three times.
Unfortunately, when the 3rd bullet found its mark, the bullet instantly ricocheted off the hard shell of the armadillo and back into the shooter's face hitting him in the jaw.
The man had to be airlifted to the nearest hospital to have his jaw wired shut, but now seems to be recovering just fine.
The local sheriff's department is hunting for the armadillo which is still on the loose.
By the way, this guy is not the first to try shooting an armadillo with bad results. A man in Georgia attempted the same thing back in April. However, instead of shooting himself, the bullet ricocheted off the armadillo and hit the man's mother-in-law. Do you think perhaps he took a little pleasuXX...of course not. I'm sure he felt very badly for having accidentally shot his mother-in-law!?