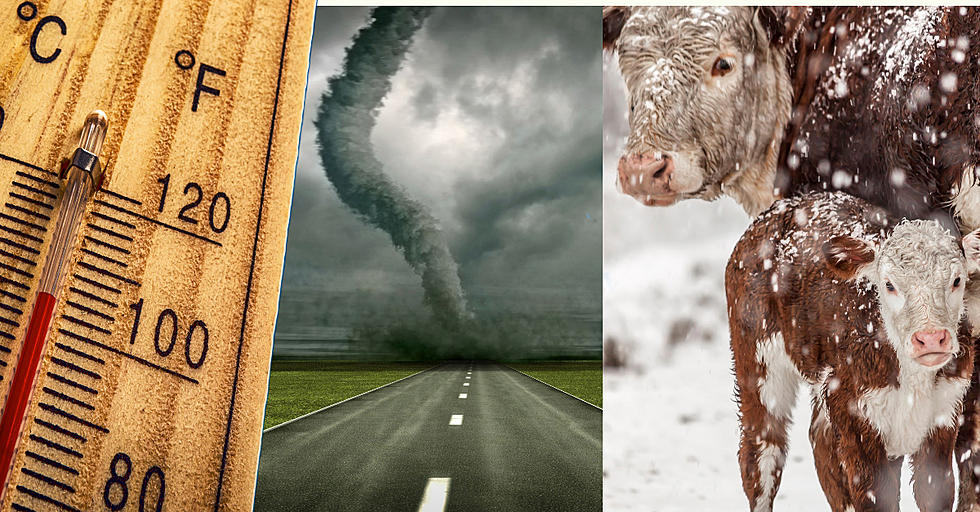 Beware: What The Coming El Niño Means For San Angelo
Photo:victor zastol`skiy Photo: MarianVejcik Photo: AleMoraes244
This was the third winter in a row for La Niña in Texas. La Niña is a climate pattern that results when the central and eastern Pacific ocean waters are cooler than normal.
According to the National Oceanic and Atmospheric Administration (NOAA) the latest La Niña started during the winter of 2020-2021. It was stronger than most in recent history, and. NOAA says it contributed to the active Atlantic hurricane season, the ongoing drought, and cooler, drier winter conditions in Texas.
Last summer's uncharacteristically hot and dry conditions are typical of a La Niña weather pattern. So what can we expect this year?
As of March 2023, NOAA says we are no longer officially in La Niña. The Pacific waters are in a neutral state. By hurricane season, NOAA says they expect we will have transitioned to El Niño  This could mean some changes for San Angelo.
People along the Texas coast are bracing for neutral conditions as El Niño is not expected to wind up until the Fall. The last major hurricane to strike Texas, Hurricane Harvey in 2017, was likely aided by the summer's neutral conditions.
Generally, the neutral to El Niño could mean an end to the drought conditions here in West Texas. It is not expected that this summer will be a replay of the heat last summer. While the drought normally eases during El Niño years, on the other hand, some of the worst flooding in San Angelo history has occurred during El Niño years, like the most recent event in September 2018 as a result of Tropical Storm Sergio.
However, the 1936 flood event in San Angelo occurred during a La Niña year. The dryer conditions of La Niña during June of that year exaggerated the runoff from the rare precipitation from a sudden cold front leading to that deadly flood event.
Regarding tornados in San Angelo, there is no clear consensus on whether they are more common during El Niño or La Niña.
What is the verdict? The data only suggests that, overall, the coming transition from La Niña to El Nino will mean more precipitation and cooler conditions. Dramatic headlines predicting extreme weather events during El Niño or La Niña  are generally exaggerated.
There are so many factors that regulate the weather in San Angelo. La Niña and El Niño are only a tiny part of it.  The bottom line, we must all stay vigilant to rapidly developing weather conditions regardless of what's going on with water temperatures in the Pacific Ocean.