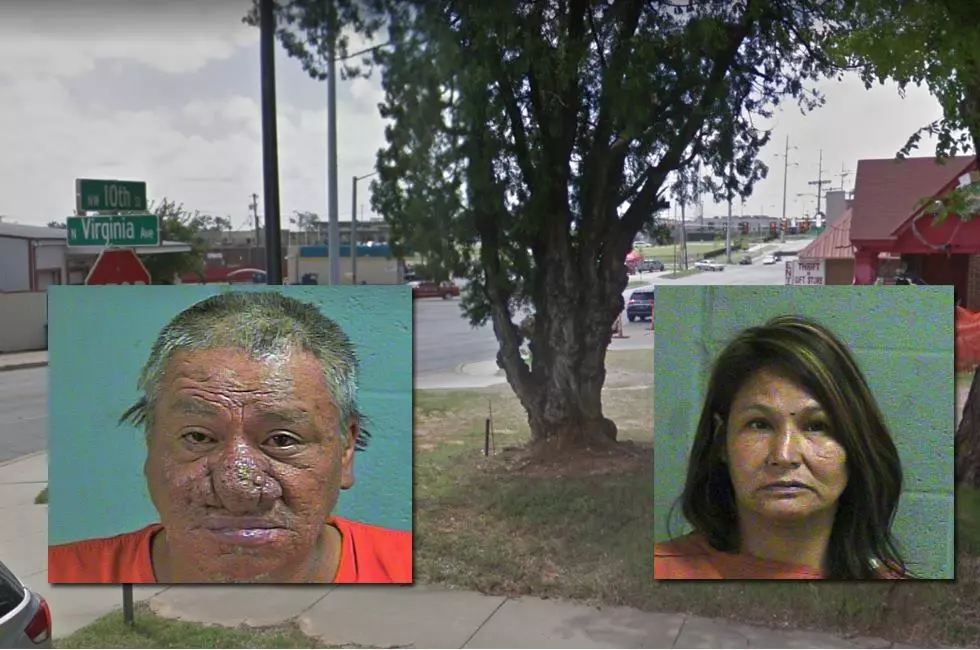 Oklahoma City Police Arrest Two for Having Sex at Busy Intersection
Oklahoma County Jail / Google Maps
Talk about a walk of shame!
A drunk couple in Oklahoma City were spotted having sex on the ground near a busy intersection.
According to okcfox, a woman at a nearby tire shop contacted the Oklahoma City Police Department after she saw a man with his pants "halfway down" on top of a woman under a tree at the intersection of NW 10 and Virginia.
The man rolled off of the woman after officers arrived on scene. Police noted that traffic was heavy at the intersection and the two were in full view of both lanes of Virginia.
Both subjects, identified as 48-year-old Tony Willis and 42-year-old Verna LeClair, were taken into custody and transported to the Oklahoma County Jail where they were booked on complaints of indecent exposure and public drunkenness.