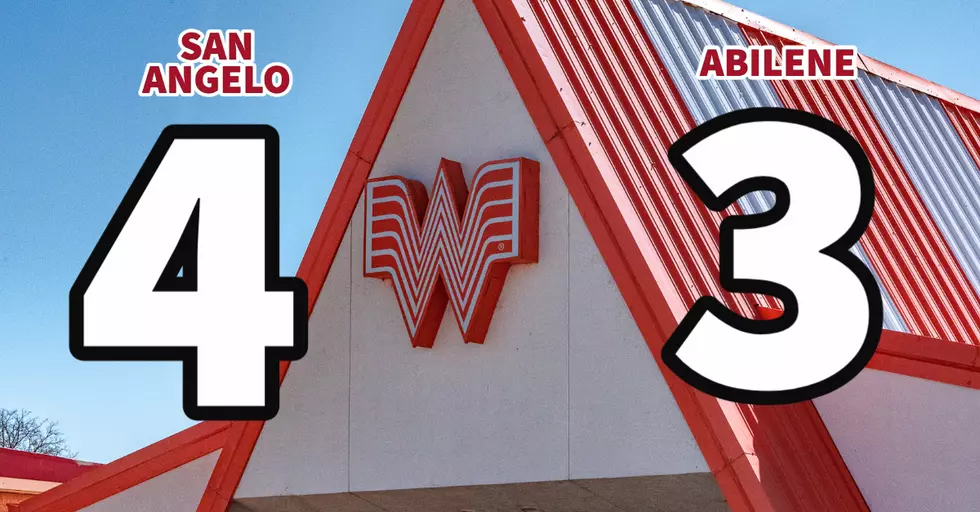 San Angelo Scores Another Whataburger….One Ups Abilene
Photo; Michael J. Rivera, Townsquare Media
Whataburger is right up there with H-E-B as the quintessential Texas brand. Nothing says Texas quite like a delicious Whataburger.
San Angelo already has three Whataburger locations. Abilene, which is a bit bigger, also has three.  Today, there is news that, once again, San Angelo is leapfrogging our northern neighbor. A Building Permit apparently has been issued for a new Whataburger location here in San Angelo.
The permit is requesting a 2.8 million dollar building to be built at 5855 Sherwood Way. This new building in front of the new Kohl's location would join Whataburger locations at 19th and North Bryant, Knickerbocker and Southland and Sherwood and Alexander as the fourth Whataburger in San Angelo.
Just like Chipotle  it looks like Whataburger is helping San Angelo one up Abilene. It is a sure sign that big retailers see something in our fair city they just aren't seeing in many other cities in our area, like Abilene. Whataburger is recognized as an indicator of economic  growth in a metropolitan area.  They certainly are not the kind of company that will expand in areas where economic growth is not robust.
At last count there were 912 Whataburger locations in the U.S.  We still have a long way to go to top these Texas Cities.
San Antonio    60 Whataburger Locations
Houston          58 Whataburger Locations
Fort Worth      28 Whataburger Locations
El Paso          25 Whataburger Locations
With four Whataburger locations, that now means San Angelo has one Whataburger for every 25,000 people. Even with 60 locations in San Antonio, that is only one Whataburger for every 40,000 people.   As far as I'm concerned that is a victory for San Angelo and a sure sign we're doing something right out here.
With all these great burgers, I'm surprised we don't have more fitness centers.  I know if I keep eating Whataburgers, I'm going to need one.
50 Most Popular Chain Restaurants in America
YouGov investigated the most popular dining brands in the country, and Stacker compiled the list to give readers context on the findings. Read on to look through America's vast and divergent variety of restaurants—maybe you'll even find a favorite or two.