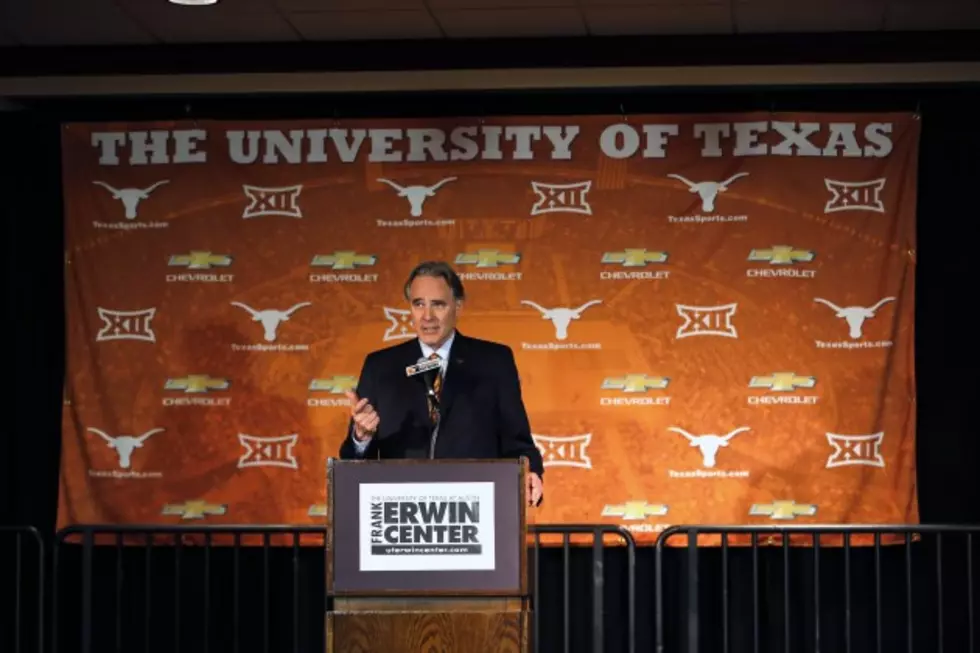 University of Texas Fires Athletic Director Steve Patterson
Chris Covatta, Getty Images
Steve Patterson, the much-maligned Athletic Director at the University of Texas, has been axed by the school.
According to American-Statesman sports columnist Kirk Bohls, Patterson's firing comes after a "loss of support" from the school's coaches.
Bohls said that an interim Athletic Director has already been named in former Longhorn player Mike Perrin.
Patterson was criticized by fans during his nearly two-year stint as Athletic Director for raising ticket prices for UT football and basketball games in an effort to improve revenue following a loss of $2.8 million in 2013-14. His attitude was also a target for critics, at least internally.
According to the Dallas Morning News, Patterson was told by higher-ups at UT to change his "personal style." According to the outlet's sources, school president Greg Fenves reportedly believed Patterson came across as impersonal and arrogant and told Patterson he needed to change his approach.
Texas Tech tailgating pictures
BONUS

Texas Tech Game 2 Highlights