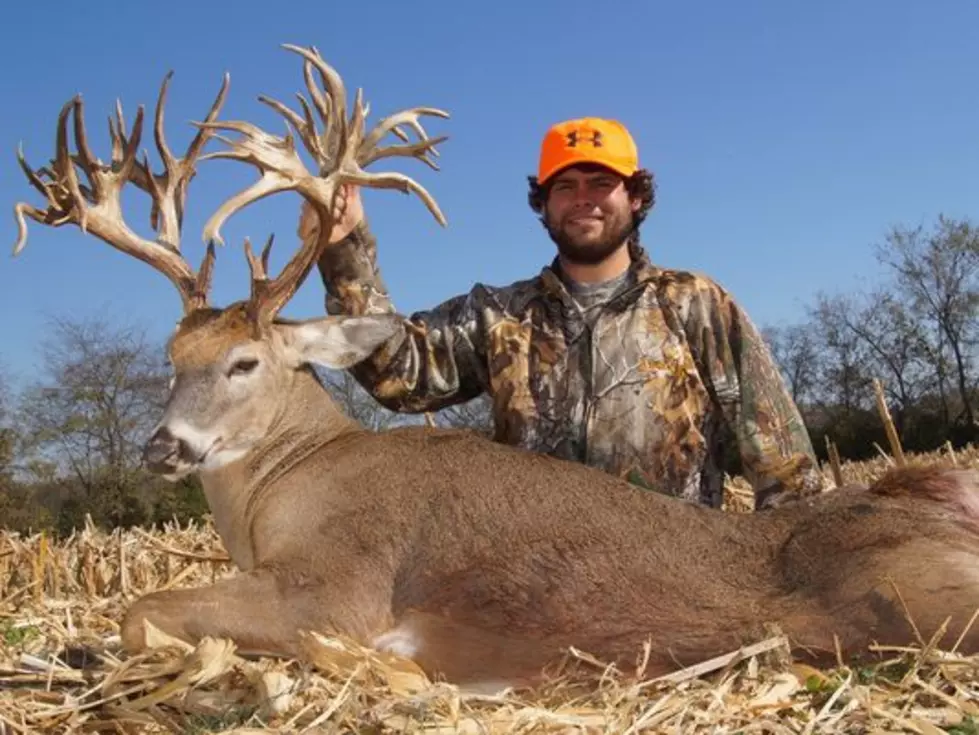 Tennessee Man Gets The Big One, A Record Whitetail
Courtesy Steven Tucker
This story is going to make many a deer hunter jealous that it wasn't you. It looks as though a hunter from Gallatin, Tenn. may have a world record buck as this season's trophy.
Stephen Tucker shot a buck with a 47-point rack, which totaled roughly 300 inches in length. He found the buck on land his family leases in Sumner County, Tennessee. According to wildlife officials, Tucker made his potential record-setting shot from 40-yards away, while using a muzzleloader.
Tennessee's standing record for non-typical dry rack measurements had stood at 244 3/8″.
Tucker's abnormal rack required officials from the Boone and Crockett Club, North America's big-game record organization, to spend hours making an official tabulation on the rack's dry score. Nicknamed the "Tennessee Tucker Buck," Tucker's prize scored a 312 3/8″ on Boone and Crockett's tabulation.
Tucker's score also surpassed the previous US record of 307 5/8 held by Tony Lovsteun of Albia, Iowa.
Any way you measure it, there is a good chance that this record will stand for a long time.....but, you never know!