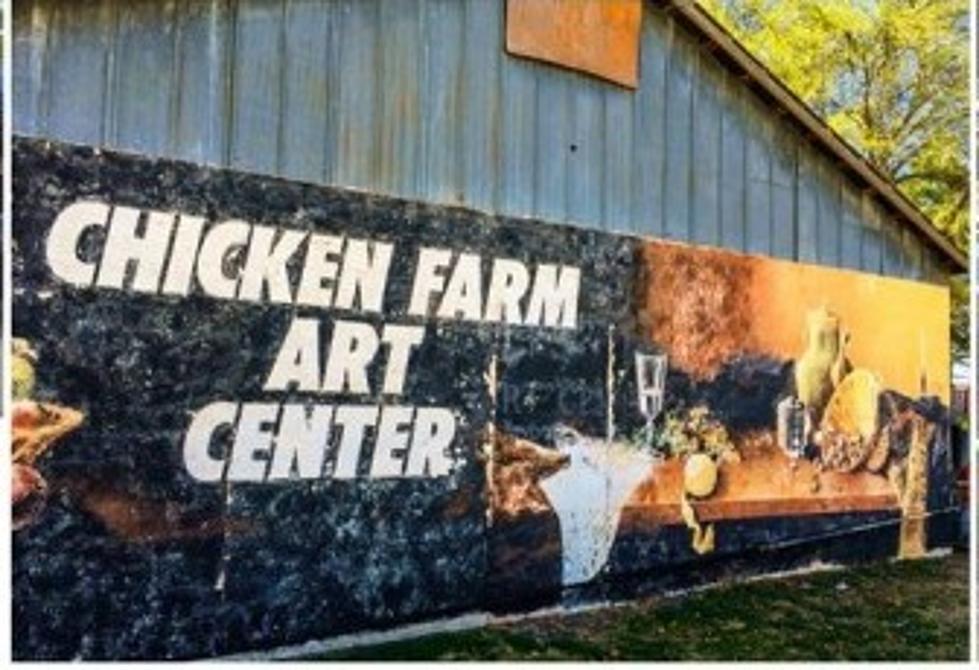 The Chicken Farm's Lighted Evening Celebration is Coming
chickenfarmartcenterpress-Thinkstock
The Chicken Farm Art Center is having their 8th Annual Lighted Evening celebration on Tuesday, December 20th!
In addition to the lighted evening celebration, The art center has fun for you all day long as well starting at 11 am and running all the way up until 8 pm.
Light up your last minute Holiday Shopping this year with a trip to The Chicken Farm Art Center as activities get underway starting at 11 am. There will be numerous activities throughout the day and evening. Enjoy the eclectic and relaxed setting of the Chicken Farm Art Center all lit up with Christmas Lights and Music while you shop for those beautiful and unique gifts at numerous galleries and open studios including over 30 vendors across their grounds that cover over 2-acres. Shopping starts at 11am with the Chicken Farm's Studio Crawl Prize Drawing.
Then get ready for plenty of Music, Lights, and Santa starting at 6pm. That's when they will also have their live drawing for the Studio Crawl Prizes! You must be present to claim your prize!
 The Chicken Farm Art Center is proud to celebrate 51 years and their first year under new ownership. Art, music, shopping, food, and fun is what they are all about! The Chicken Farm is family friendly and theire is always something for everyone to enjoy.
Looking for a way to enhance your experience, stay on onsite at the Inn at the Art Center. Wake up with a stroll about the grounds and be sure to take in some fine dining at the Silo while you're there. The Chicken Farm is located at 2505 Martin Luther King Blvd. For more information, call 325-653-4936 or reach them at chickenfarmartcenter@gmail.com.
The Chicken Farm Art Center wishes everyone Happy Holidays!!
LOOK: 25 over-the-top Christmas displays from across America
To help get everyone in the mood for the upcoming holiday season,
Stacker
compiled a list of some of the most over-the-top Christmas displays across America.
CHECK THEM OUT: 100 years of Christmas toys, gifts and fads