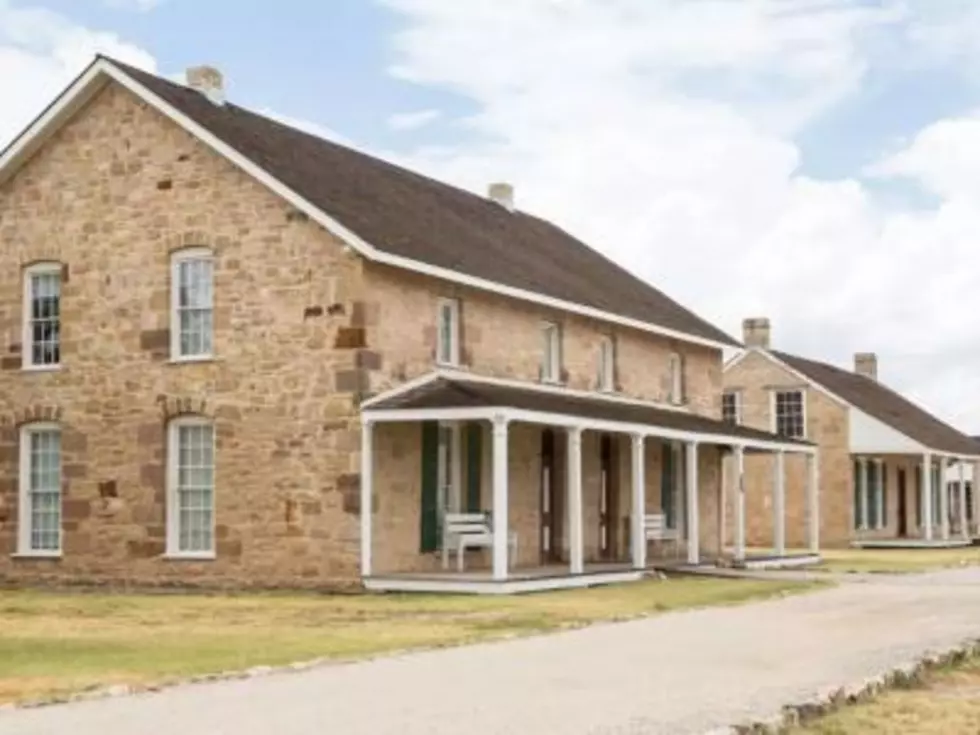 The Cowboy Way Jubilee is this Fri and Sat at Ft Concho
Fort Concho - press pic-Thinkstock
The 2022 Cowboy Way Jubilee is a two day event this Friday, September 30th and Saturday, October 1st celebrating the Wild West and is being held at Fort Concho.
When you put a time line on the cowboy era in United States history,most agree that the period covers the mid 1800s and early 1900s.
The cowboy culture is still very much a part of our lives today especially in places like San Angelo and the Western part of the United States overall.
Owner and founder of the event Leslei Fisher Ford said..."The Cowboy Way Jubilee is an event fashioned after old fashioned cowboy gatherings. So it's a little bit of music, a little bit of poetry, some celebrities, western authors...so it's just how to be a cowboy kind of thing."
This will be the first year the jubilee event will feature musicians and actors including Gary Clarke from the Virginian and Thomas Worrell from The Alamo among numerous other iconic Texans as they acknowledge the cowboy way of life.
"The world still needs cowboys," Ford said. "As long as we need food, we're gonna need cowboys 'cuz cattles don't raise themselves." Fisher went on to say "The skills of the cowboy are essential even today. We don't realize how much the cowboy culture is part of American life but it really is."
Tickets are $25 per day and there is a registration form online plus more information on the event schedule and additional details by clicking on cowboywayjubilee.com. Visitors can also purchase tickets at the entrance.
LOOK: The oldest cities in America
Though the United States doesn't have as long of a history as some Old World countries, it still has plenty of historical charm.
Stacker
brings you a list of the 50 oldest cities in America.
States with the most registered hunters
Stacker
analyzed data from the U.S. Fish and Wildlife Service to determine which states have the most registered hunters. Read on to see how your state ranks on Stacker's list.