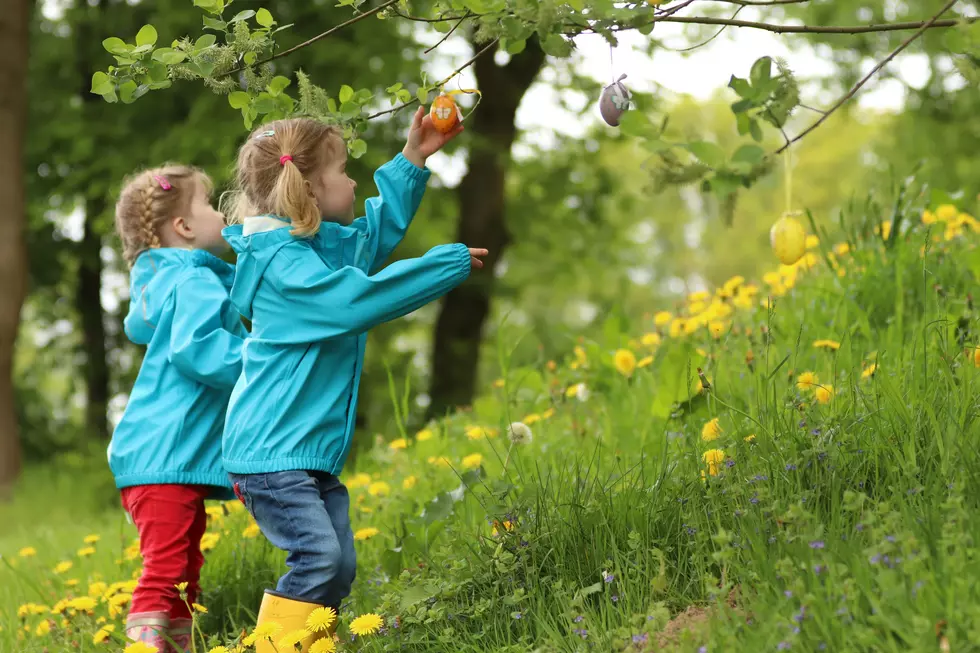 Want Your Kids To Spend More Time Outside? You're not Alone
Photo by Juliane Liebermann on Unsplash
It just seems like kids today spend less time outside. Some of my fondest childhood memories revolve around building forts outside with my friends and playing kickball and other games, until the loving voice of my mom called out for me to come home for dinner.
I'm not the only one who remembers those days.  A new OnePoll conducted on behalf of Claritin,  finds that 55% of American adults say their kids aren't spending enough time outside. 57% worry that their kids aren't as excited about playing outside as they were then they were young. Parents in this study also say they have to tell their kids to go outside and play an average of four or five times a way.
Parents believe that getting their kids outside is important for developing childhood memories.  78% of parents in this poll say their favorite childhood memories were playing outside. Maybe that's why 85% of them say it is important for their kids to play outside also.  It also gives parents a mental break from the kids always around the house.
Back before video games, social media, and computers, there was a time when kids spent more of their time outside. There are a number of recent studies that bare this out.
A study from the National Association for the Education of Young children found that the average American child spends only four to seven minutes a day playing outside, while spending over seven HOURS a day in front of a screen.
Further, a recent University of Exeter study found that  children who spend more time playing outside show fewer signs of anxiety and depression.
The National Association For the Education of Young Children also found these benefits of outdoor play.
Social interactions and collaboration:   Kids who play outside develop strong language skills, creativity, social intelligence and confidence.
Physical Health: Running, jumping and playing outside helps build motor skills and starts a lifetime habit of being active.
Higher Attention Spans and Lower Stress Levels: Kids who play outside learn to pay attention and have lower stress.
Outdoor play also stimulates STEM skills. Science, tech, engineering and mathematical skills. Building, sand and water play enhance kids abilities.
With so many kid friendly places to explore in the outdoors here around San Angelo, it shouldn't be too hard to get your kids away from the computer screens and video games engage them in adventurous fun outside.  If the research and the polls are right, they will thank you one day.
KEEP READING: 50 activities to keep kids busy this summer