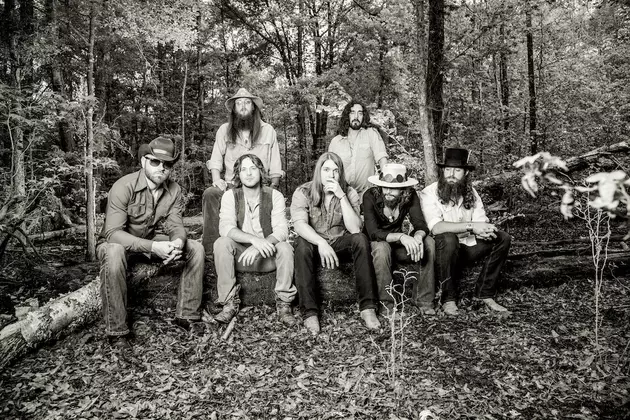 Whiskey Myers, 'Stone' [Exclusive Premiere]
Courtesy of Shore Fire Media
Up-and-coming Texas country five-piece Whiskey Myers are premiering "Stone," from their forthcoming album Mud, exclusively for readers of The Boot.
Written by Whiskey Myers' lead singer, Cody Cannon, "Stone" is decidedly more mellow than many of the band's hard-rocking tracks. It's a musician's lament of sorts, shining a light on the less-than-glamorous aspects of being out on the road -- especially the struggle of trying to find a good woman.
"Well, I guess I got my bottle / Because I stay on it all the time / But it keeps me smiling and singing / Helps me fall asleep a li'l bit better at night," sings Cannon in the second verse of "Stone." "They say life is like a dagger / And backstage is full of parasites / They'll love you, drain you of everything you own / Just to feel better about their lives."
"Stone" is the fifth track from Whiskey Myers' soon-to-be-released third studio album, Mud, produced by Dave Cobb. The record maintains the band's signature, Southern rock- and classic rock-influenced sound and is heavily spiked with the edge that has earned Whiskey Myers so much attention from fans and critics alike, but it's a more refined and cohesive than 2014's Early Morning Shakes.
Set for release on Sept. 9, Mud is currently available for pre-order via Pledge Music. Fans can find more information about Whiskey Myers, include tour dates, on their official website.
Listen to Whiskey Myers, "Stone":