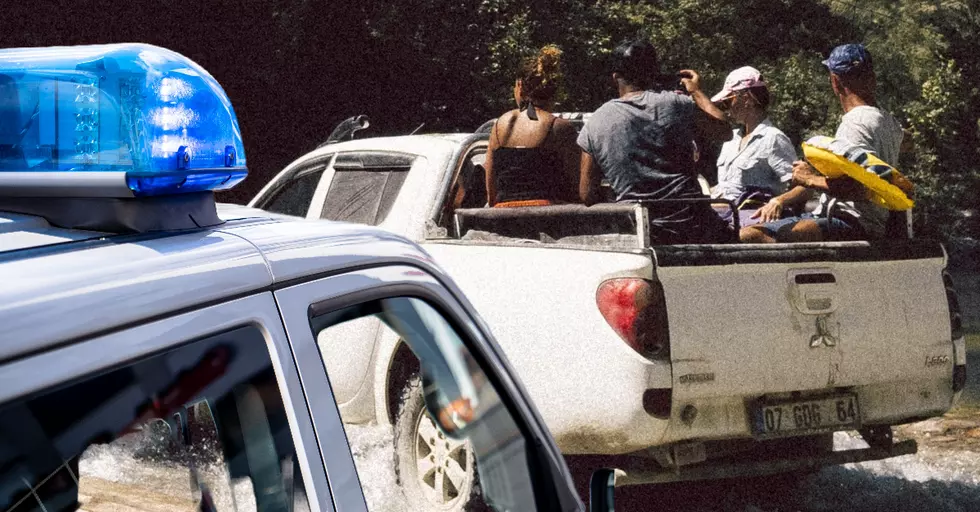 Is Riding in Your Pickup's Bed or Car's Trunk Illegal in Texas?
Photo by Peter Schulz on Unsplash Photo by Mika Baumeister on Unsplash
There are a lot of pickup trucks on the roads of Texas.  In fact, in Texas, 19.2% of all vehicles on the road are pickup trucks.  Texas farmers use them for any number of jobs on the farm.  City drivers also love them.
As a kid, I remember riding in the bed of a pickup truck a few times. I always enjoyed the experience, although we now know this practice is extremely dangerous.  With that in mind, is it legal to ride in the bed of a pickup truck here in Texas?
There is no Texas law that forbids ADULTS from riding in the back of a pickup truck. In fact, it is quite common to see ranchers in rural areas moving their workers from location to location in the bed of their pickup.
However, it is illegal for children under the age of 18 to ride in a pickup bed in Texas.  There are a few exceptions. They include:
1 Emergency situations.  If it is a true emergency situation then it can be legal for a minor to ride in a pickup bed.
2. If the vehicle is being used in an official parade/hayride event, it is ok for minors to ride in the back.
3. If the vehicle is being used to transport farmworkers from one field to another on farm-to-market or similiar country roads.
4. Driving on a Texas beach
5. If the pickup is the family's sole mode of transportation, it is also accepted.
When it comes to your dog, there are no laws in Texas that prohibits animals from riding in truck beds. There are some cities in Texas that have criminalized the unsecured transportation of animals.  The American Veterinary Medical Association recommends that pets either be secured by a kennel in the truck bed or by a harness inside the cab.
When it comes to riding in a car's trunk, apparently, there are no Texas laws that make that illegal. Surprisingly, the answer is "no".  If all of the passenger seats were occupied there is nothing that addresses riding in the trunk of a car being illegal in Texas.
Is it a wise choice? That is quite another proposition. Riding in the trunk of a vehicle is 100% unsafe.
See the Must-Drive Roads in Every State