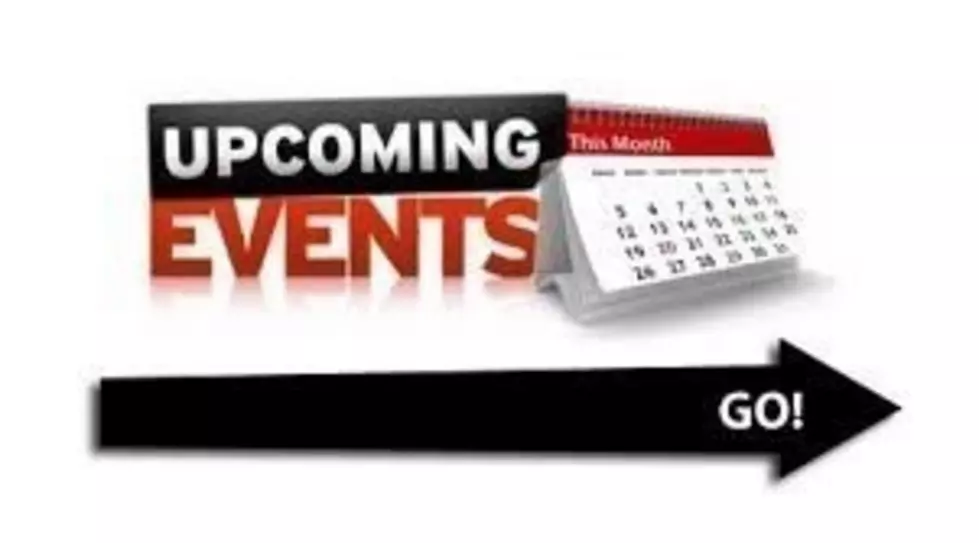 San Angelo's Weekly Events and Activities
thinkstock
Big week in the Concho Valley: the Annual Miles Cotton Fest, a job fair, Stoney LaRue is playing in town, the Texas Wounded Warrior Run, San Angelo's Cowboy Gathering and much more...
The 40th annual Miles Cotton Festival kicks off this Friday, Sept. 8th with salsa and dessert contests, a jackpot goat roping and more. Events continue on Saturday starting with a pancake breakfast from 6-9 a.m. at Weatherby Hall. Enjoy food booths, a parade, festival cook-off, cotton stalk contest and much more. For more Information, call 468-3611.
Don't miss one of the most popular bands on the Texas/Red Dirt music scene as Stoney LaRue performs this Friday, Sept. 8th at Midnight Rodeo. Listen to win your spot on the guest list weekday mornings on Kickin' Country 103.1. For tickets and more information, go to midnightrodeosanangelo.com.
The Texas Wounded Warrior Run, which includes a 5K and 1-mile race, is this Saturday, Sept. 9th at Kids Kingdom Park on West River Drive. Registration is at 7:30 a.m., and the races begin at 9. For online registration, go to RoadLizards.org or call 942-7520.
San Angelo's Cowboy Gathering is this Friday & Saturday, Sept 8th & 9th in the
Wells Fargo Pavilion. Enjoy great traditional country bands from noon until Midnight both days. For more information, call 763-9923.
San Angelo is having a big Job Fair this Friday, Sept. 8th from 10-3 in the McNease Convention Center. Bring your resume and be prepared for interviews. To see a complete list of companies in the Job Fair, go to jobfairsnow.com.
The ASU football team will host Northern Michigan for Military Appreciation Day this Sat;urday, Sept 9th with kickoff scheduled for 6 pm at LeGrand Stadium at 1st Community Credit Union Field.
Celebrate Mexico's Independence at the San Angelo Museum of Fine Arts as they host Family Day Fiesta this Saturday, September 9th. The event is free and runs from 10-3. Create artworks, hear live music and dance to traditional ballet folklorico at the museum. Call 653-3333 for more information.
Enjoy Art Thursday at the San Angelo Museum of Fine Arts and an afternoon of art making in the Education Studio! They always feature clay and watercolor, and every three weeks there are two new art projects to try. Visitors are welcome to drop in anytime between 3 and 6. For more information, call 653-3333.
The Concho Valley Farmers Market continues every Tuesday, Thursday, and Saturday under the pavilion at 609 S. Oakes St. across from Fort Concho. Buy locally grown seasonal fruits, vegetables and plants from vendors who come from a 75-mile radius around San Angelo. Hours are from 7 am until they sell out (typically by noon).