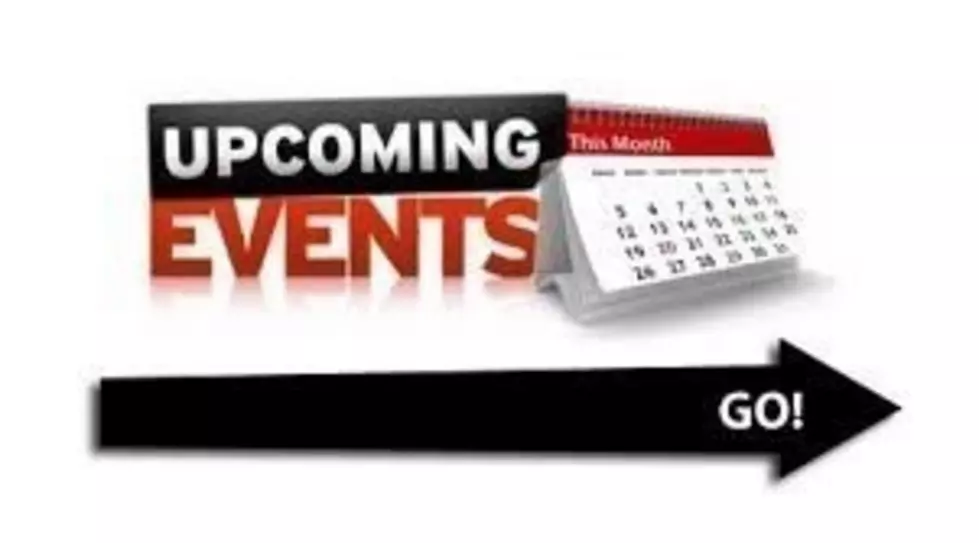 San Angelo's Weekly Events and Activities
thinkstock
I love choices, and you have quite a few this week around San Angelo. Check it out here...
The San Angelo Gun & Blade Show is this Sat & Sun, Sept. 23rd & 24th from 9-5 at the San Angelo Coliseum. Buy, sell, trade, or just browse new, used, collectible guns, parts & accessories, clips, grips, ammo, mags, reloading equipment, holsters, knives, military surplus, collectibles, survival gear plus coins, jewelry and much more! Adults $5, kids under 12 free. For more information, go to info@silverspurtradeshows.com, or call 806-253-1322. Listen to win free admission on Kickin' Country 103.1.
Ruckus at the Rec Camp is this Saturday, Sept 23rd at Goodfellow's Recreation Camp on Lake Nasworthy from 10:00 AM - 10:00 PM. The day includes lots of activities including a BBQ and Chili Cook-off, Car and Motorcycle Show and Mark McKinney in concert at 8 pm. This event is open to the public! Entrance is free for Goodfellow ID Card Holders, $5 for the public, 12 and under are free. For more information, call 654-3342.
Brooks & Bates Theatre presents 'Journey to Oz' today and tomorrow, Sept. 18th & 19th. In this fun new adaptation you are invited to go to Oz with Dorothy as audience members & become a part of an experiential production, singing and dancing, and acting alongside professional actors. Brooks & Bates Theatre is located at 82 Gillis St in San Angelo. For showtimes and ticket information, call 284-3825.
This Thursday the 21st will be the 3rd Thurs. of the month which brings you another Downtown Stroll from 5-9 pm. This is a great opportunity to visit downtown and shop unique boutiques & art galleries, enjoy dining establishments, club venues, and so much more. Even ride the trolley for free. For more information, call 655-2345.
The City of San Angelo is having their Punt/Pass/Kick Competition this Sat., Sept 23rd at the Texas Bank Sports Complex. For entry information, call 657-4450.
The West TX Shakedown Custom Truck and Car Show is this Saturday and Sunday, Sept. 23rd & 24th from Noon til 6 in the Wells Fargo Pavilion. For more information, call 212-8465.
The San Angelo Museum of Fine Arts invites you and your family to enjoy Art Thursdays which offers you an afternoon of art making in the Education Studio & features clay and watercolors, as well as other art projects to try. Drop in anytime between 3 and 6. Call 653-3333 for more information.