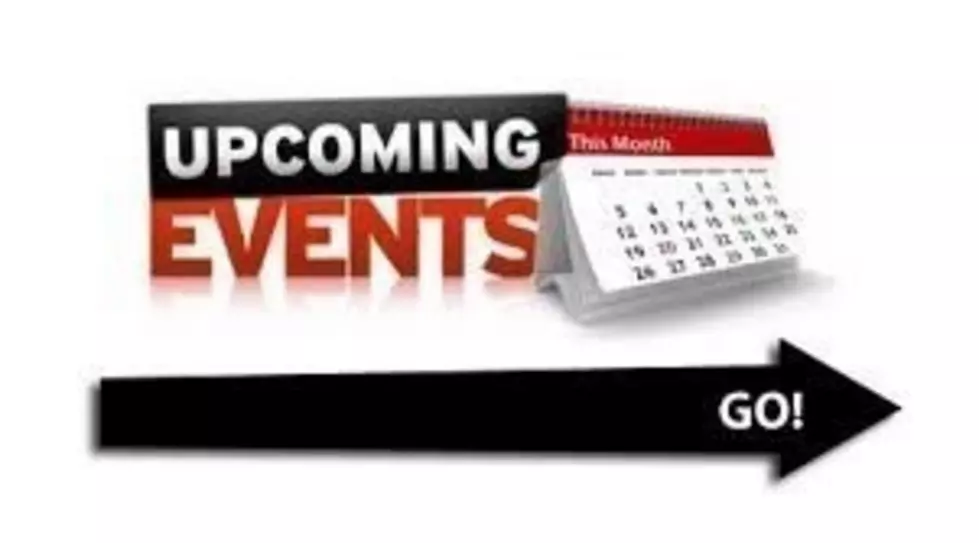 San Angelo's Weekly Events and Activities
thinkstock
Ghost Walks, great concerts, a haunted house, a play, a festival and more to enjoy in the Concho Valley this week...
Back for a 3rd year, Downtown San Angelo Ghost Walks are very popular and take you on a journey through the streets to some of the oldest and most haunted buildings in Downtown San Angelo. The Ghost Walk is suitable for all ages but does include details of our most gruesome history.  New places will be added this year to offer you even more hauntings and history! This year's Ghost Walks will run from Oct 13th - Oct. 31st.  For more information about dates, times, and tickets, call 716-4125.
One of San Angelo's finest performers is playing Midnight Rodeo this Friday night, October 13th. If you love to party and dance, come on out for Case Hardin! Listen for your cue to call in and win free admission to the show with Kickin' Country 103.1.
St. Ambrose in Wall, and Holy Family Catholic Church in Mereta invite you to their 78th annual Family Fall Festival this Sunday, October 15th at St. Ambrose Parish Hall from 10:00 am - 7:00 pm. Enjoy a turkey and sausage dinner from 11:00 am until 2:00 pm. Plates are $10 for adults and $5.00 for kids under 12. There will also be a raffle, bingo, games, an auction and more. Call 651-7551 for more information.
If you are up for a great live music performance, make the short drive to Eden this Saturday, October 14th for Hayes Carll (Solo Acoustic) show presented by the Green Apple Art Center starting at 7 pm. Bring your favorite beverage. For tickets and info, call 869-2211 or visit www.greenapplemusic.com.
ASU's Theatre Department presents the Tony award winning Tennessee Williams' play "Not About Nightingales" this Friday, Oct 13th - Saturday, Oct 21st in the ASU Auditorium. Be advised that this play contains strong language and violence. For reservations and ticket information, call 942-2146.
Check out the Spook-A-Rama Haunted House beginning this Friday, October 13th and running through October 31st from 7-11:30 pm nightly at the old M & R Nursery at 1601 West Beauregard. Find your way through a 12,000 square foot Maze. For more information, call 213-0496.
The Chicken Farm Art Center is hosting another  2nd Thursday Courtyard Concert starting at 6:30 pm this Thursday, October 12th . You're invited to enjoy music by local musicians and songwriters in the courtyard starting at 6:30 pm. Bring your  cooler and enjoy the free music.
The ASU Planetarium presents the full-dome public astronomy show "Stars: The Powerhouses of the Universe" at 7 p.m. on Thursdays through Nov. 16th. All shows are open to the public with admission prices of $3 for adults and $2 for children, active military and senior citizens. ASU students, faculty and staff are admitted free. Call 942-2136 for more information.