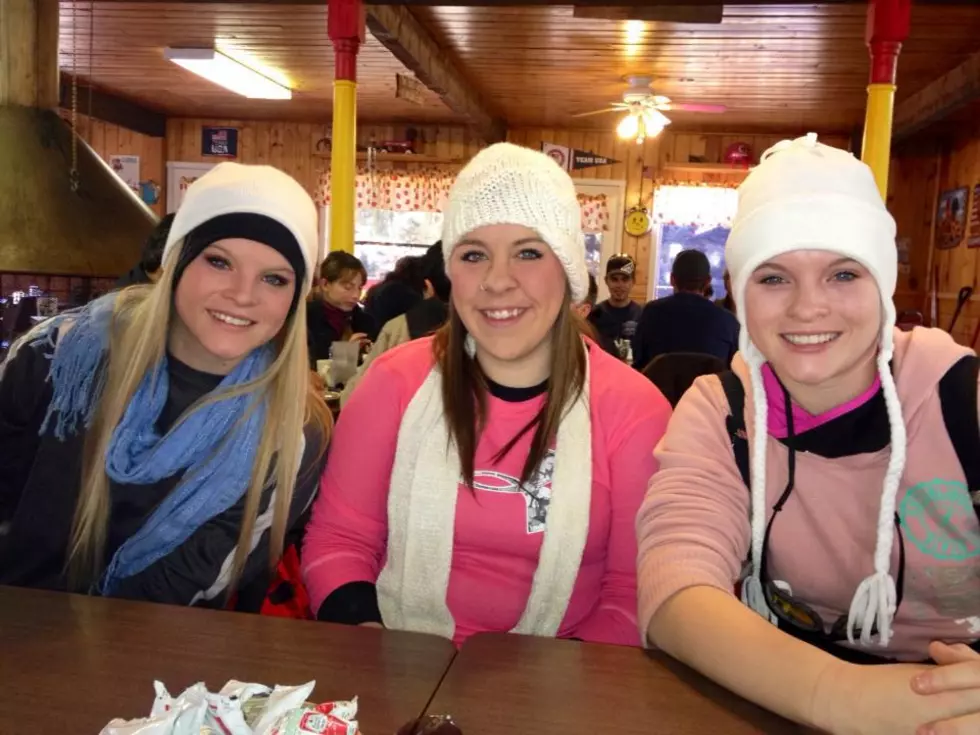 My Little Weekend Getaway
KKCN
Last weekend, my family and I got to take a little vacation and get away for the long weekend and we had an absolute blast!
The whole bunch of my family including my mother, my step dad, my  twin sisters and my little brother all piled up and headed to Red River, New Mexico last weekend to do a little skiing and let me tell you we had so much fun. The weather was perfect, I actually skied most of the time without my big jacket on and just a long sleeve tee-shirt!
I've skied Red River a couple of times before but this time was the best time, mostly because I didn't kill myself going down the slopes this year. There were a few trails with little buildings like the picture above that we could walk around in. It was fun for everyone to get up there and get off their ski's. There might have been a snowball fight or two as well.
We ended up hanging out at the cool little bar and grill up at the top of the mountain. Kevin, my step-dad and I had a blast, and what's a vacation without a cold one on a cold mountain? I think the coolest thing that I saw on the mountain would have to be the snow mobile time trials they were having. One of the biggest and most intimidating trails on the mountain was this one called the Face Off. It was a huge black diamond and it literally went straight down. Well they had snow mobile time trials where they were starting at the bottom of this trail going all the way up! These guys were crazy! There were about twenty of these things going straight up the mountain!
All in all it was one successful weekend of snow skiing with the family. Even though I missed San Angelo, it was definitely good to get away for a little bit. Now I'm back to the regular routine of school and work. I'm definitely ready to get back to the slopes later in this year!